The process of burning the wood.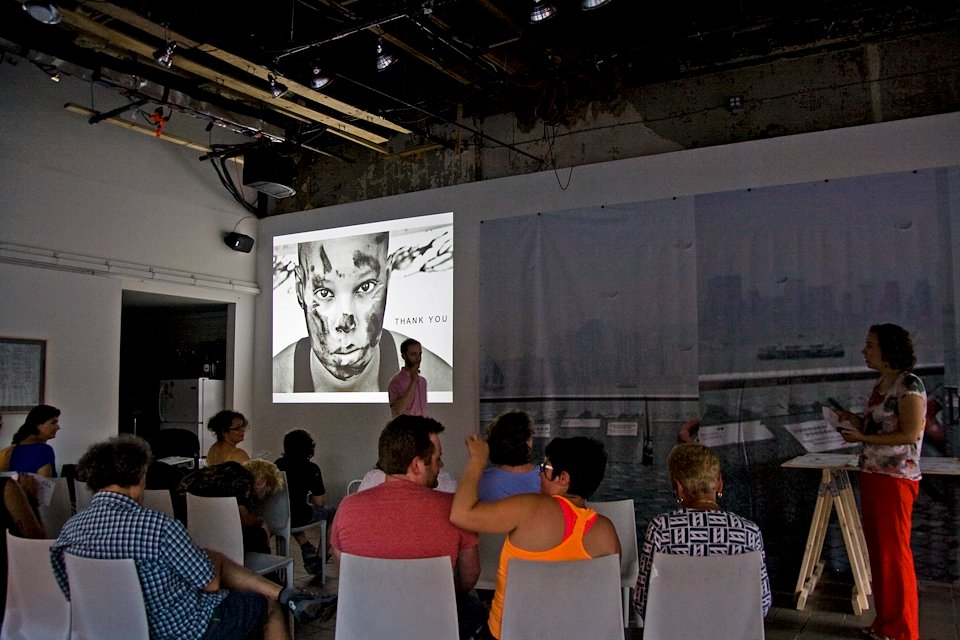 Station North CSA Project
"Intrepid Print Series"
Handmade Paper, Burned Wood, Photography
9"X11" Each (13 total)
June 2014
These mixed media pieces were created for the Station North Community Supported Art Project. For this project I was commissioned to create 13 pieces for shareholders participating in the project.
The process involved burning wood with a torch and mounting to it, images from a performance I did entitled "Intrepid." For the performance I used charcoal to write on a 12'X14' sheet of paper, using my body as a vehicle to manipulate the surface, gradually smearing the words as I move in a spiral formation. Inspired by the elements, I used charcoal, as it is a residual of fire and burned the wood, so that it carried the same residual energy.
In addition to the thirteen pieces I also conducted a short artist talk for the participating shareholders.
More about the CSA project:
"The goal of the Station North CSA is to create an engaged community of local arts supporters by establishing relationships between gallerists and local patrons and creating an exciting new model of art support and distribution. Shareholders will each receive work from 6 of the 12 participating artists in their track; art distribution will be determined by shareholders' preferences."