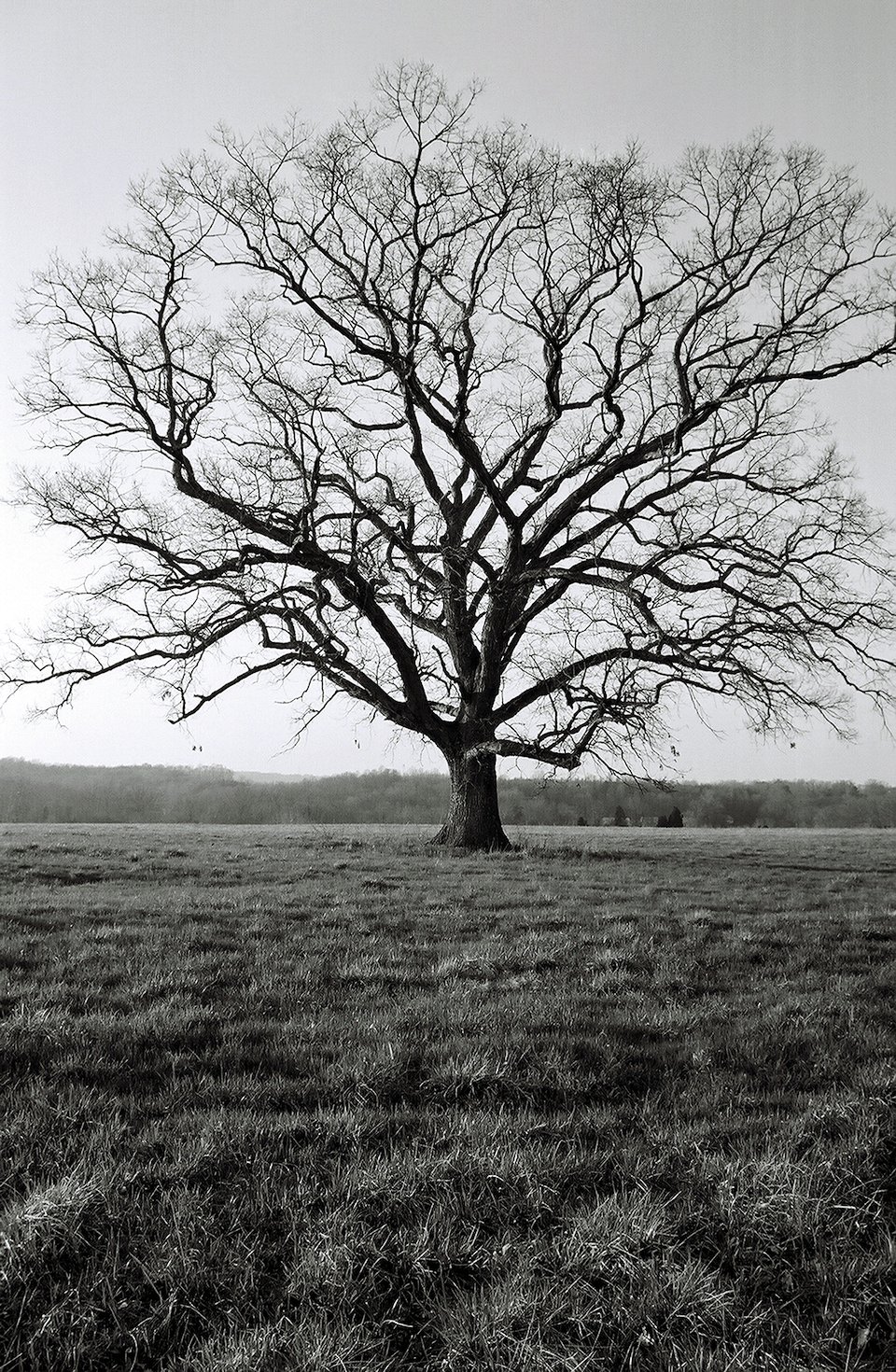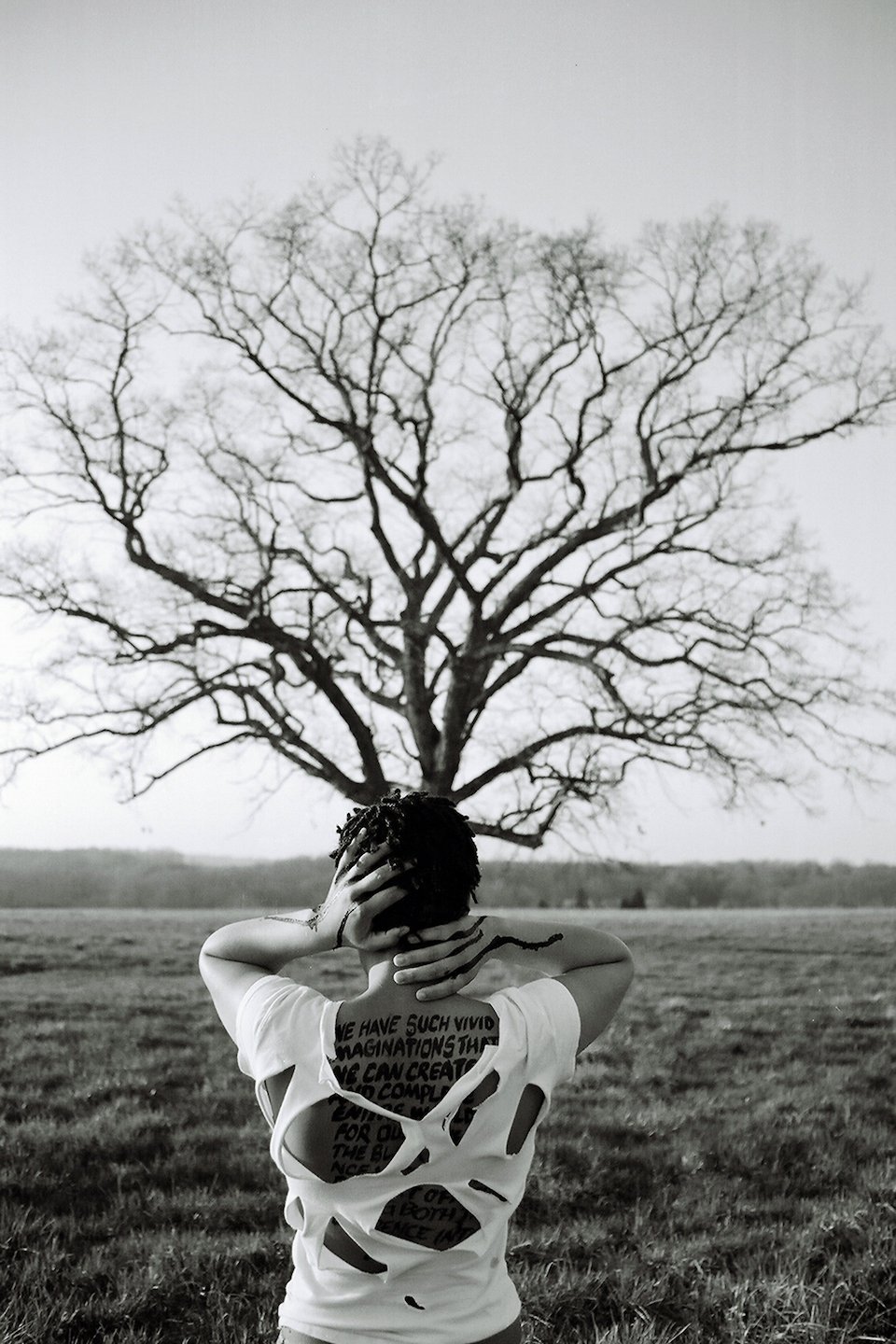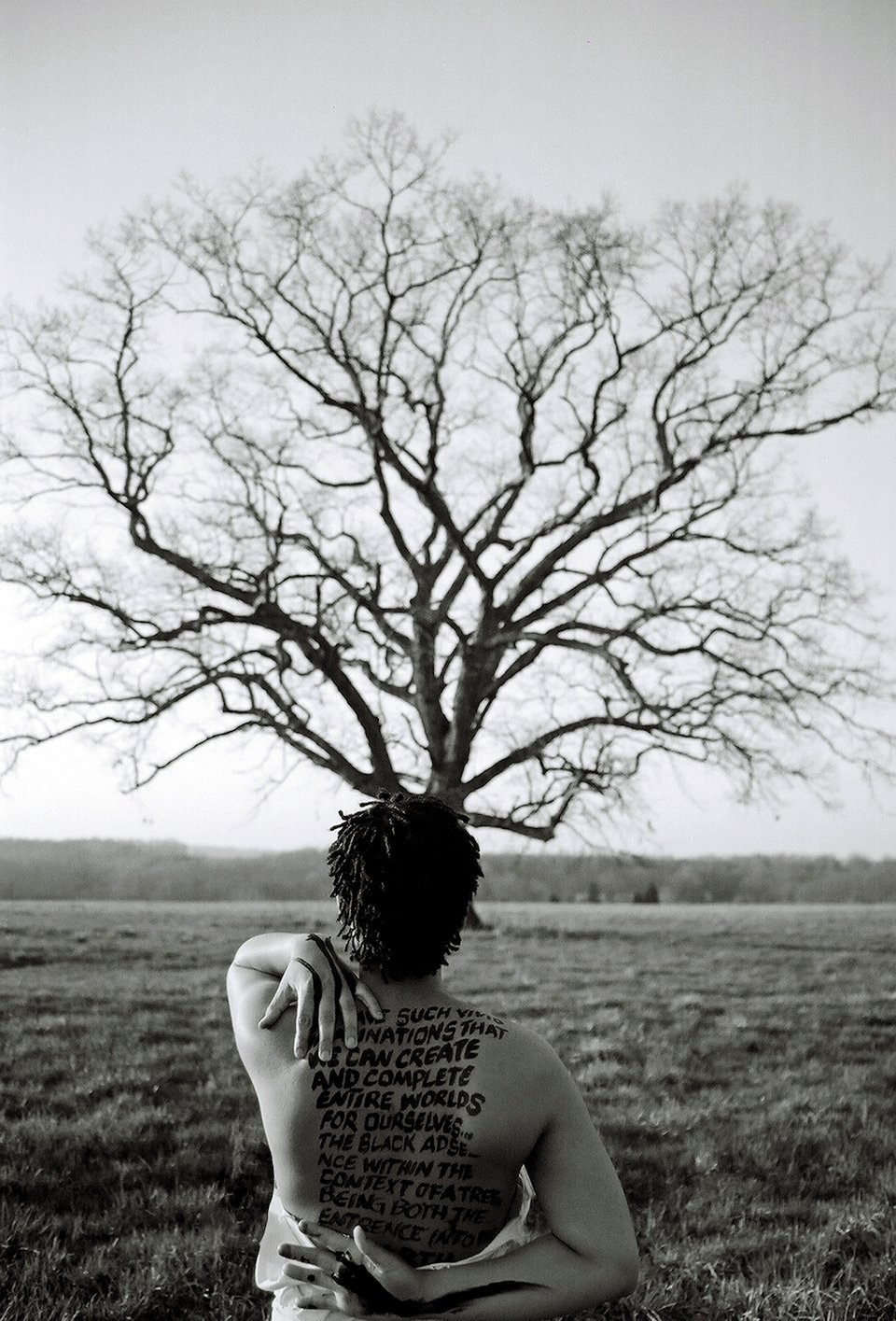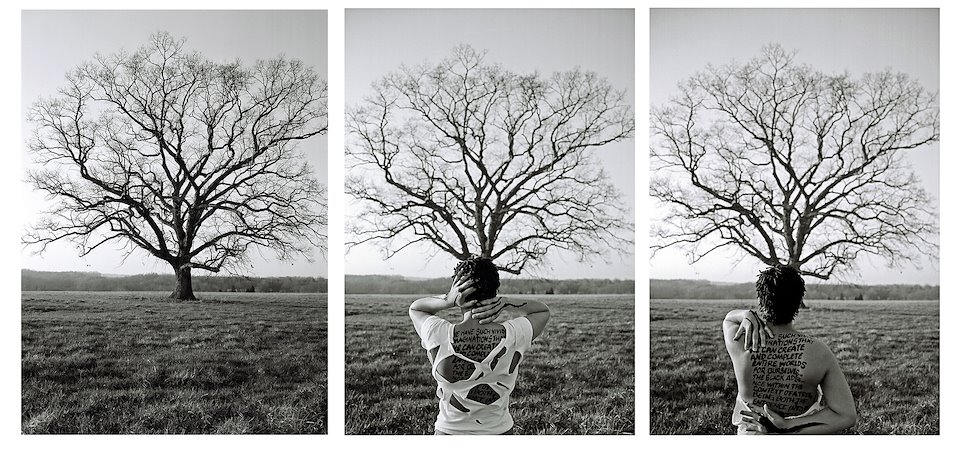 Lacerations
"Lacerations (Self Portrait Series)"
Collaboration with my Grandparents
Four 11"X14" Silver Gelatin Prints
2006
This self portrait series was the first of a large body of portraits that I have done at this very sacred location, in collaboration with this particular tree. This tree is very important to me, I was drawn to it ten years ago and have returned countless times to photograph myself there, for ritual, for prayer and for alone time, especially during major transitions in my life. The foundation of my ten year relationship with this tree is that of self discovery and a dedication to harmony and balance in my life. This is ancestral land for me, when I am there I am amongst my Ancestors.
This series is largely based on a dream I had. The portraits document the first time I cut my hair and began my locs. They also speak to my experience of emotional pain at that time. The hope and potential of the healing from that lashing emotional pain to lead to a transition into higher states of consciousness; a dispelling of illusion, embracing the breadth of human emotionality.
My Grandmother pressed the shutter, capturing these moments and my Grandfather painted the words on my back.
An excerpt reads "We have such vivid imaginations that we create and complete entire worlds for ourselves…"