"INTREPID III", August 2018 (Art on the Vine), Inkwell Beach, Martha's Vineyard, 1:57 condensed EXCERPT from 45:46min film, "The INTREPID Trilogy" (Documentation of ritual performance by David Welch)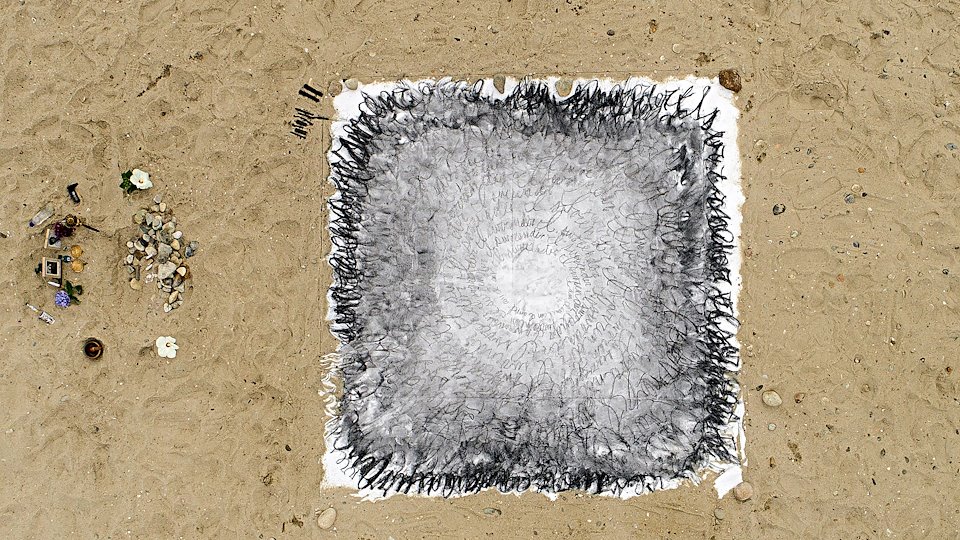 "I am, I am, I am, I surrender…" Charcoal on 9X9ft Paper. (To the left is an altar with photos of my two Great Grandmothers. Aerial photo of INTREPID III by David Welch)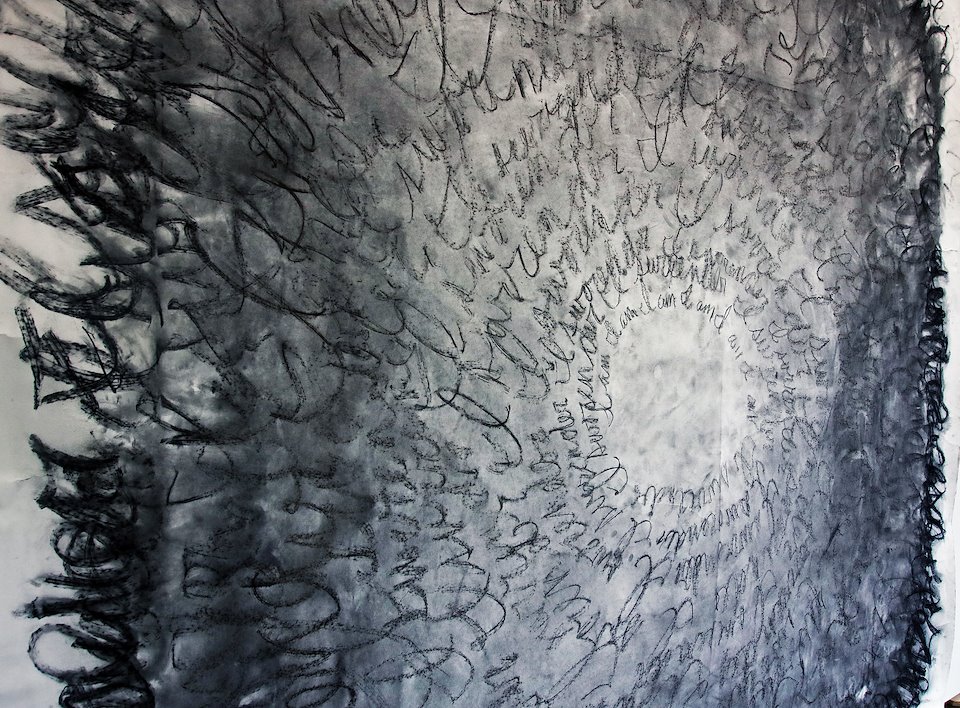 (DETAIL) This piece, created during the ritual performance of "INTREPID III" reads first "I am, I am, I am" then "I surrender, I surrender, I surrender…" written repetitively to the edges of the paper.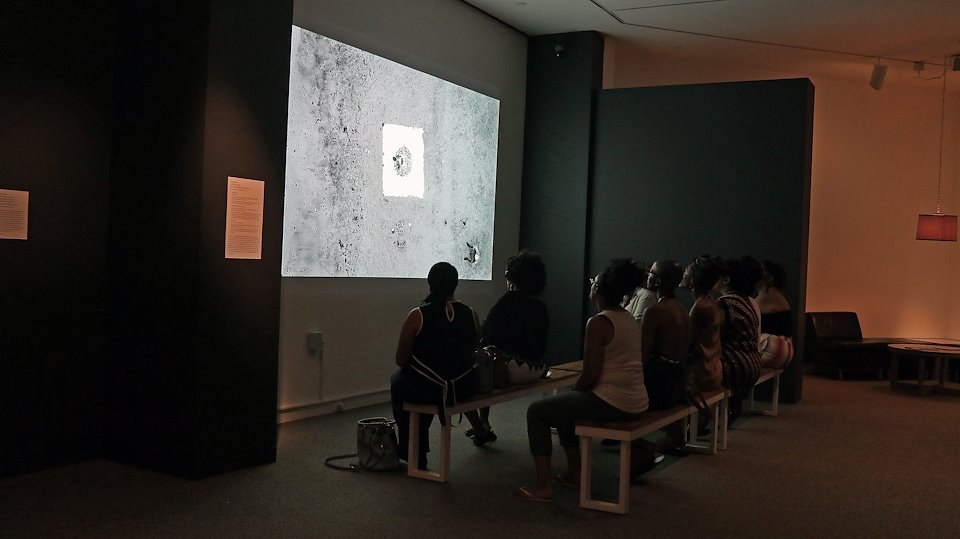 The Walters Art Museum, 2019 Janet & Walter Sondheim Artscape Prize Finalist Exhibition.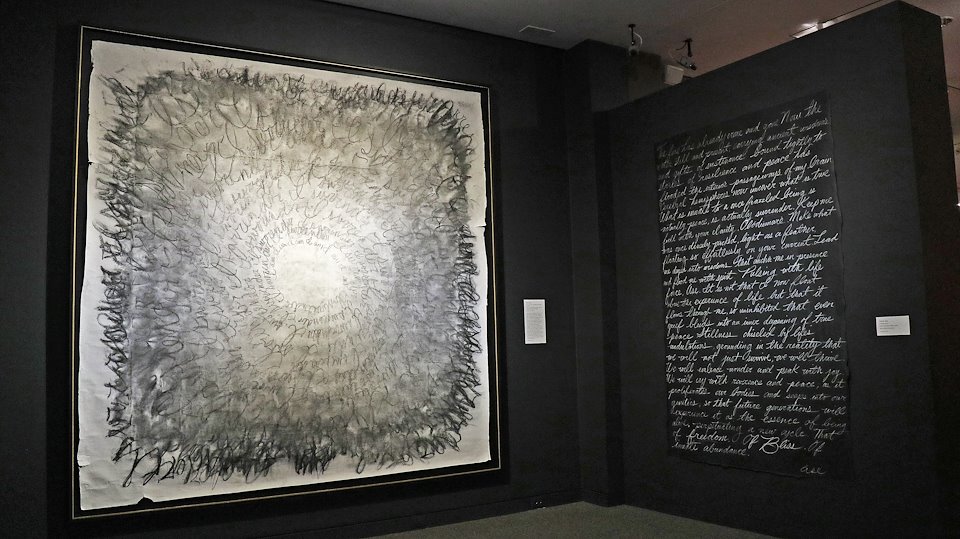 "I am, I am I am, I surrender…" (left) "A Prayer for Us" (right) The Walters Art Museum, 2019 Janet & Walter Sondheim Artscape Prize Finalist Exhibition.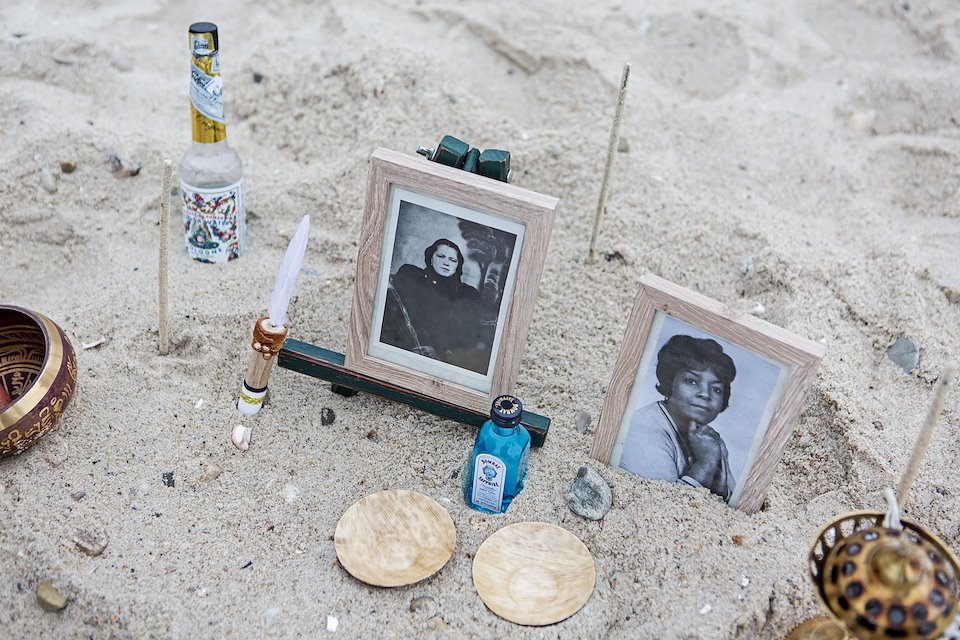 Altar to my two Great Grandmothers. (The following are photos documenting the ritual performance of "INTREPID III", during Art on the Vine, taken by Dayo Kosoko)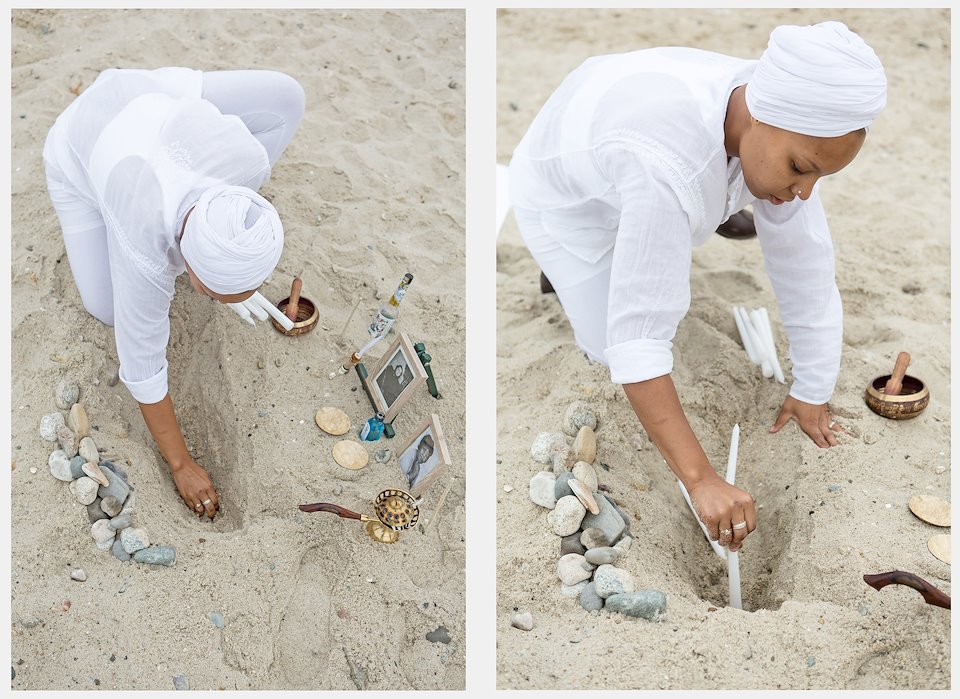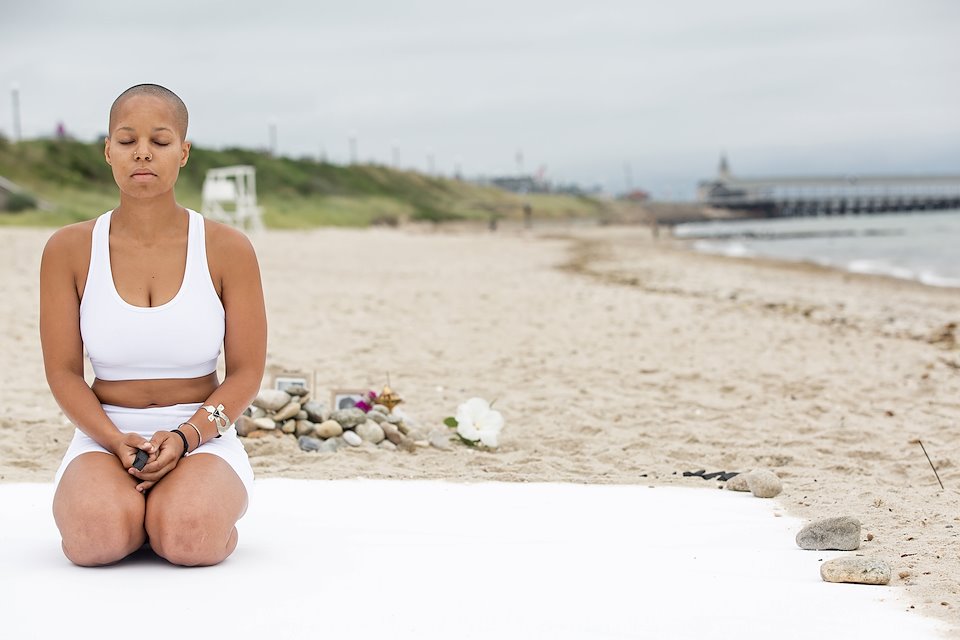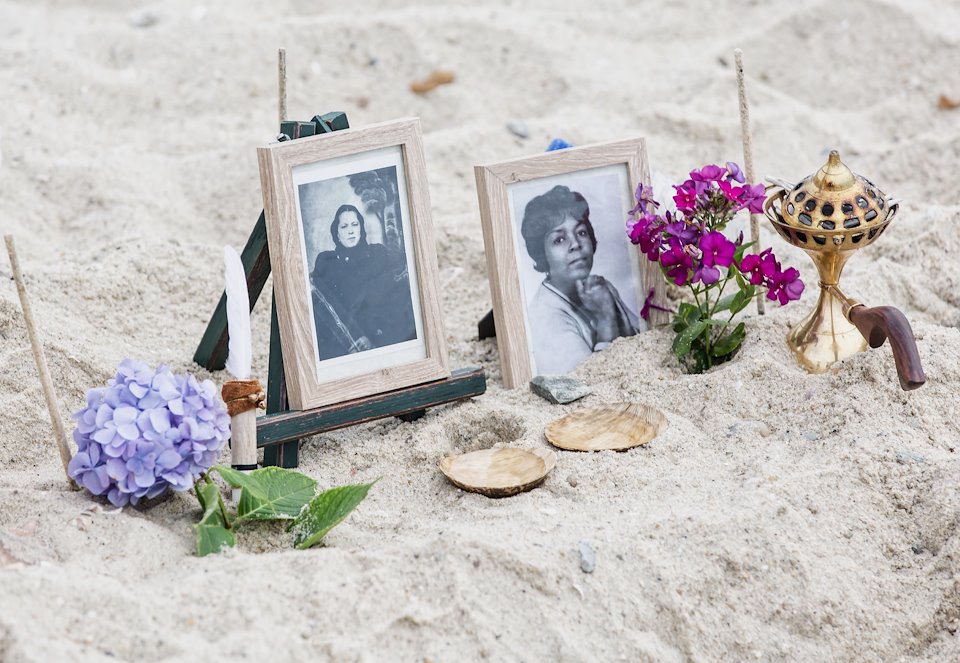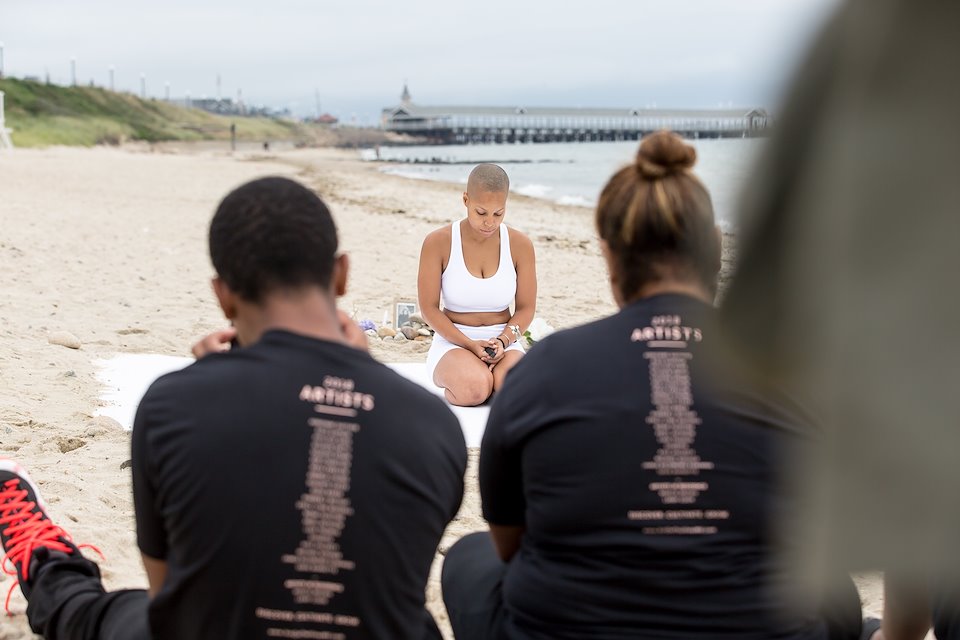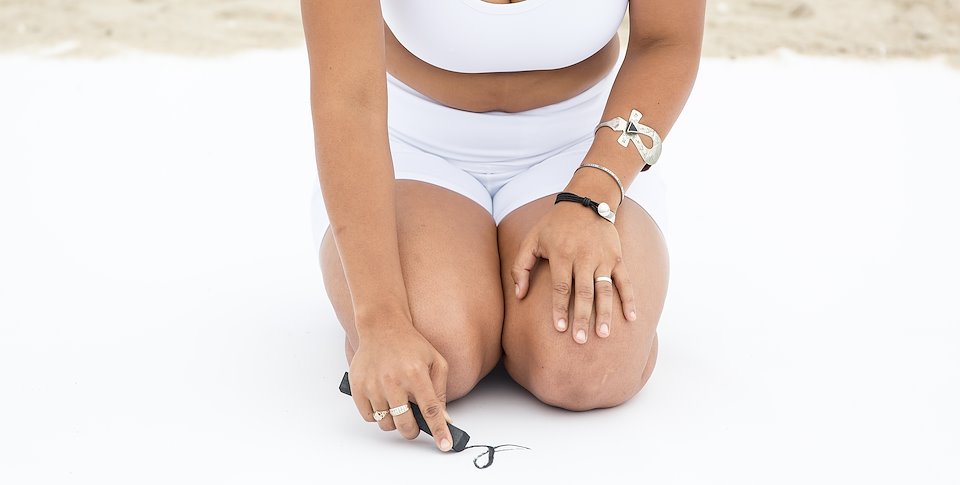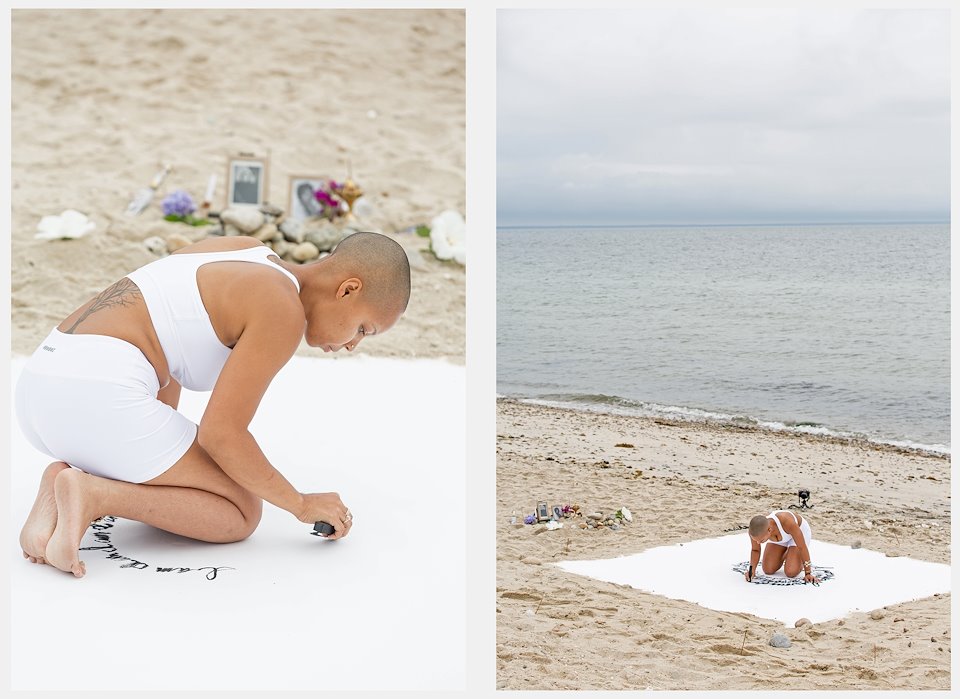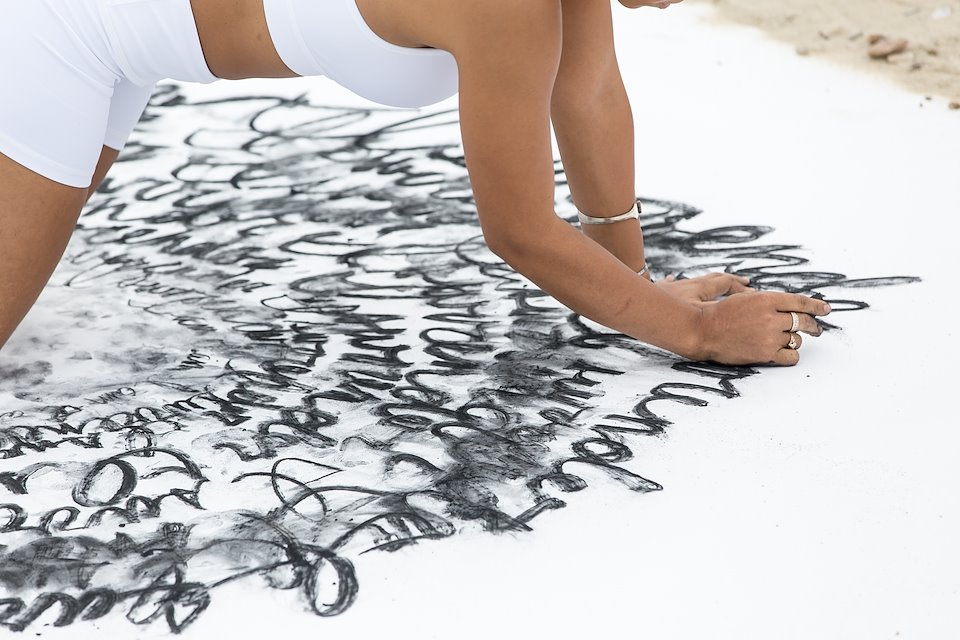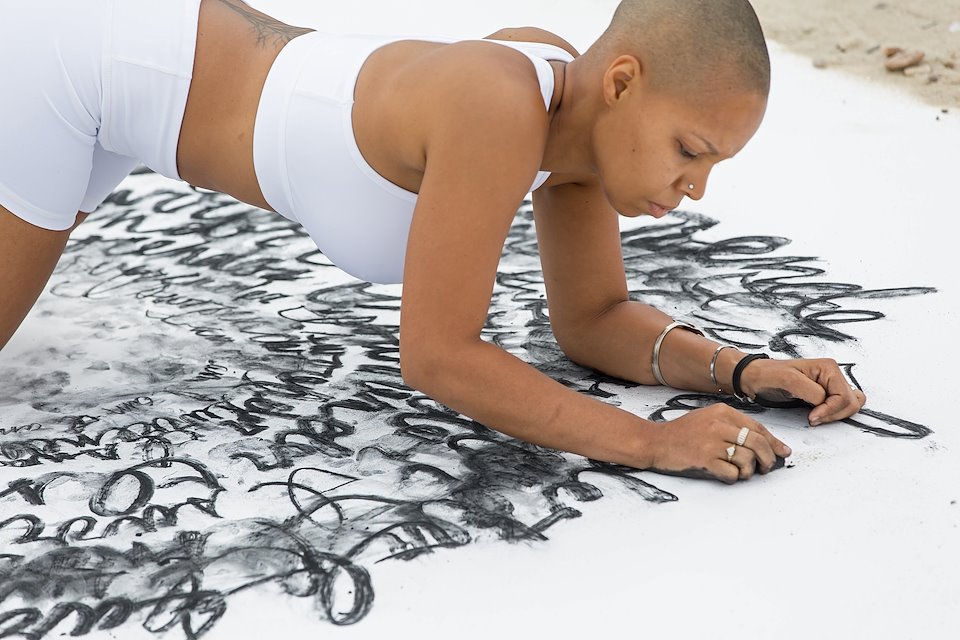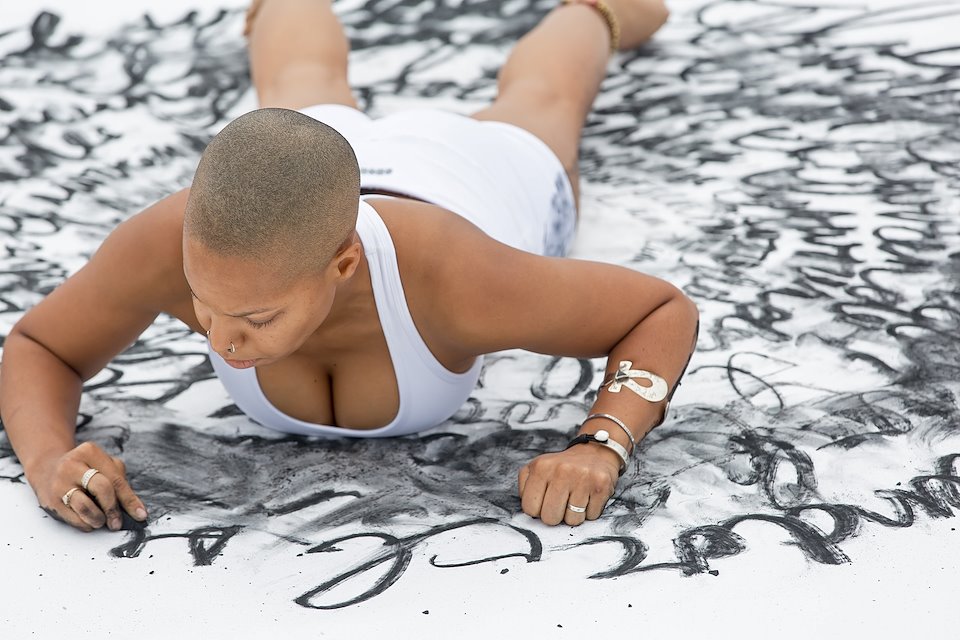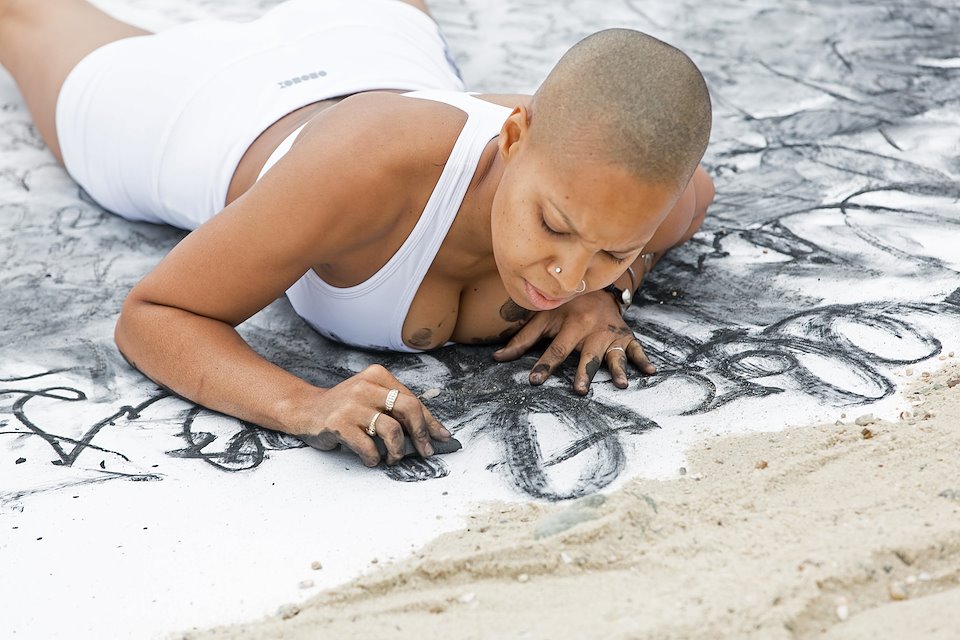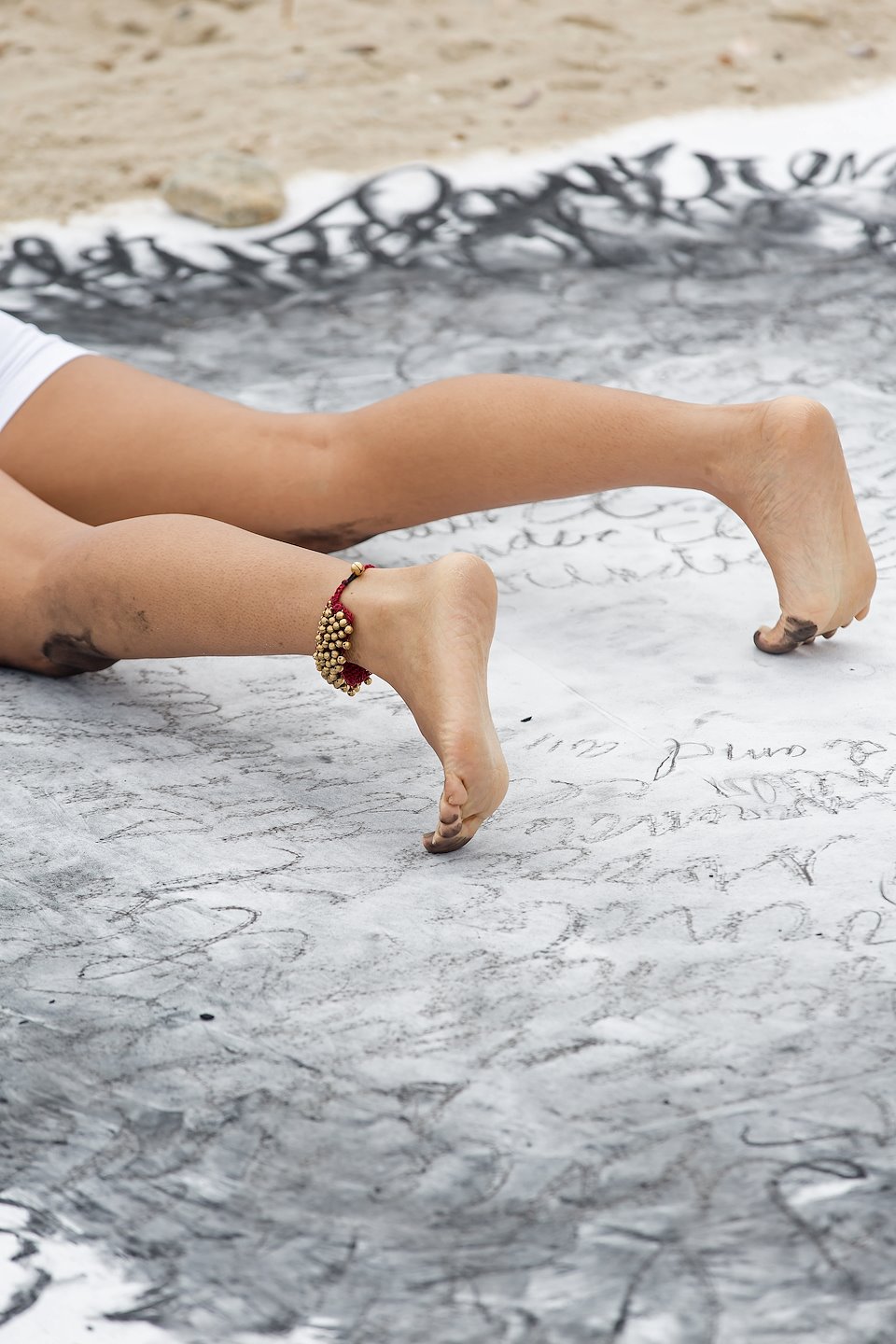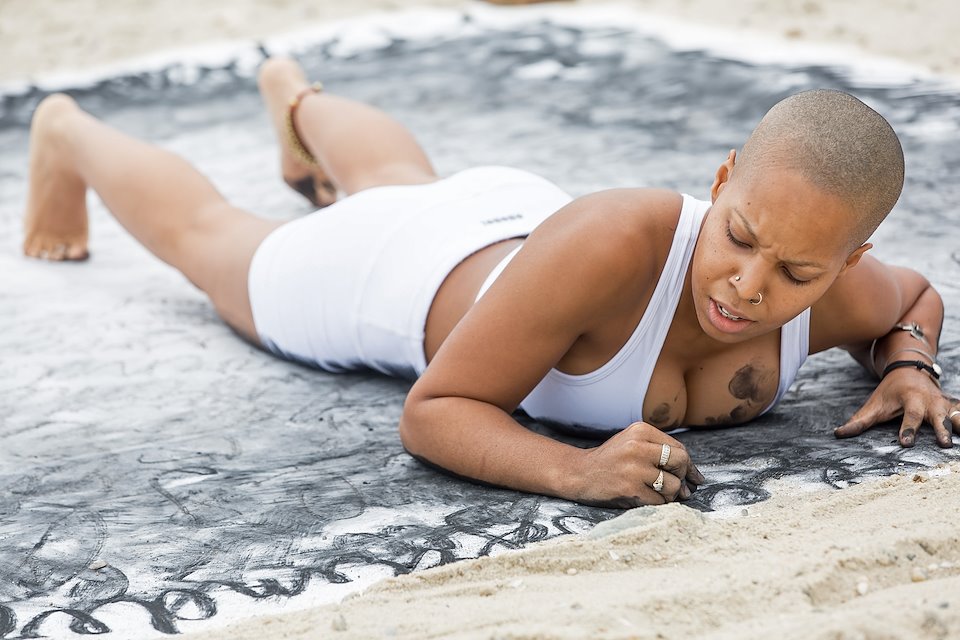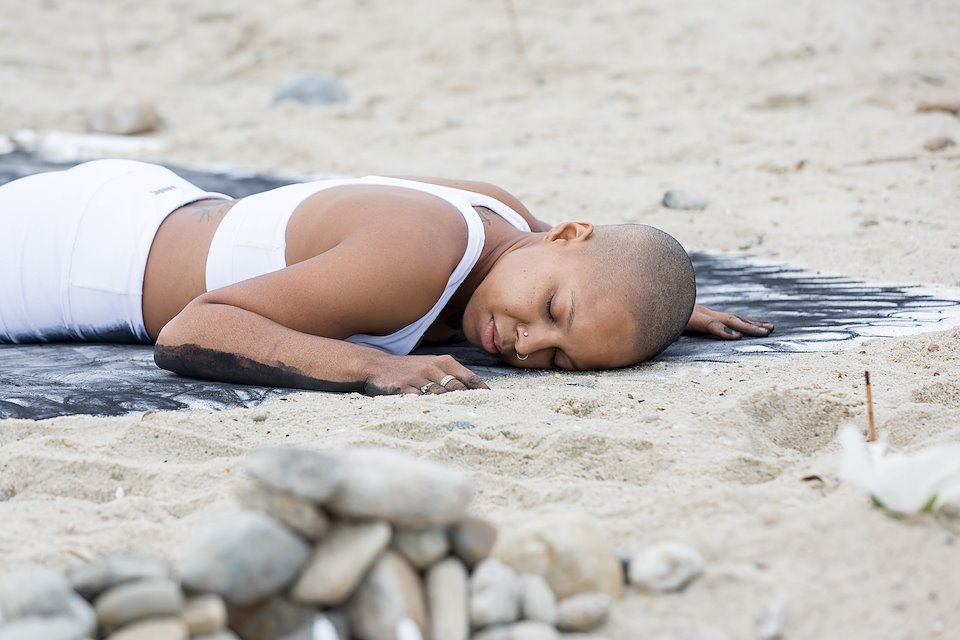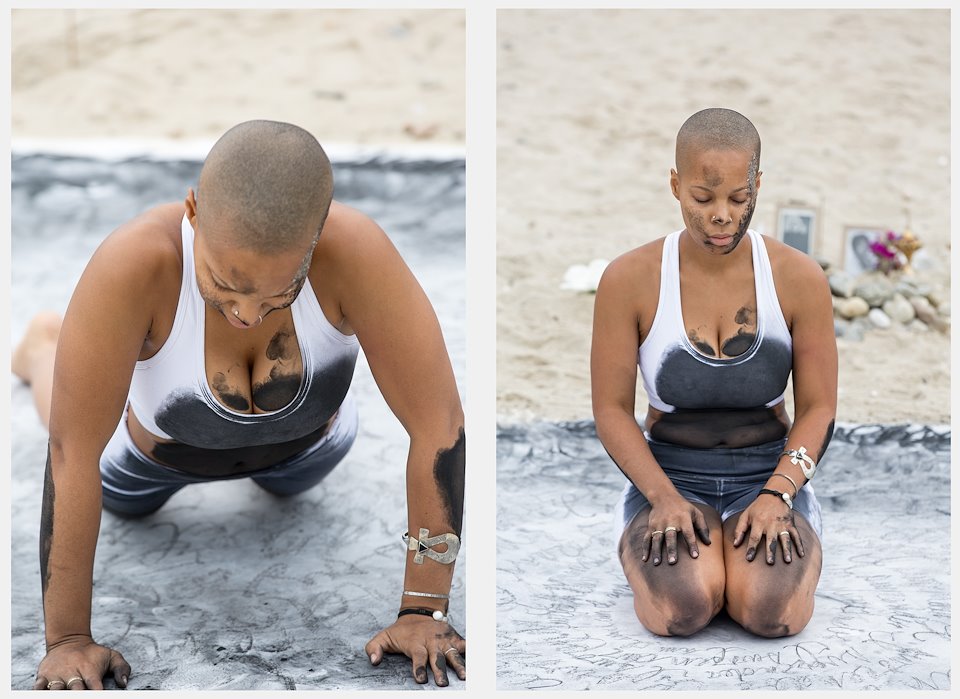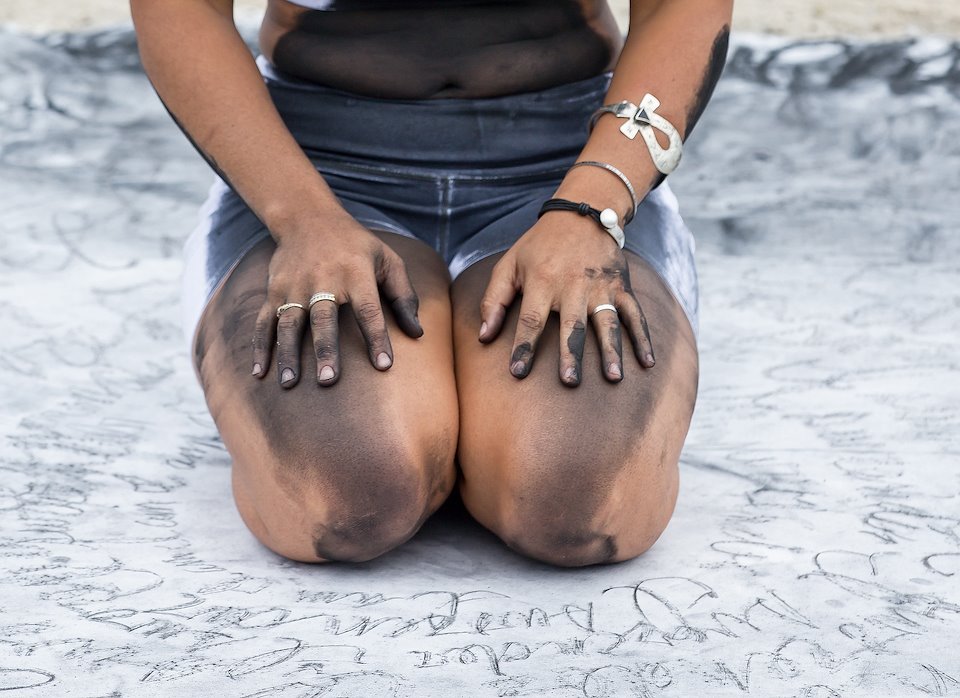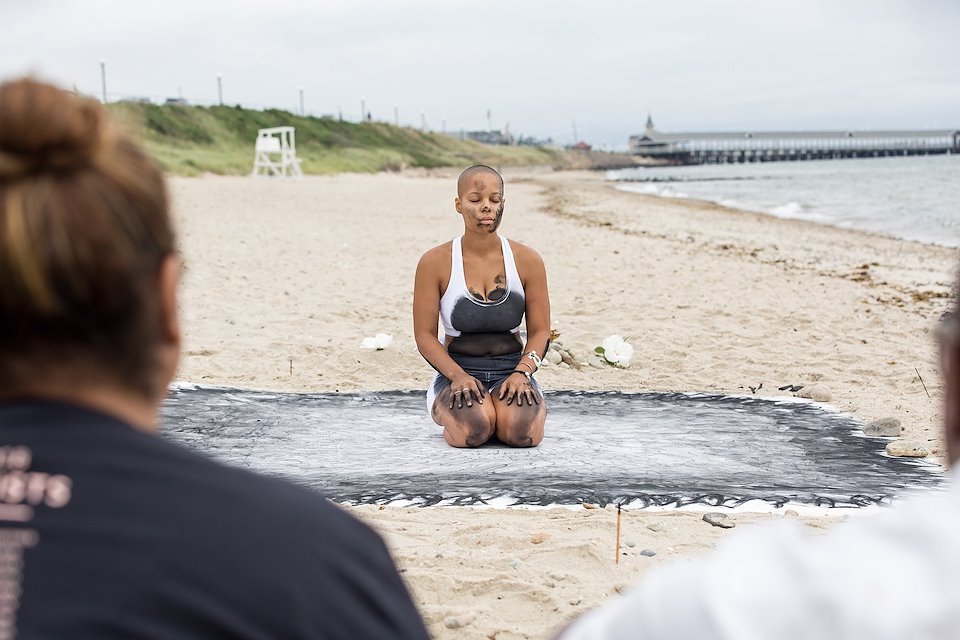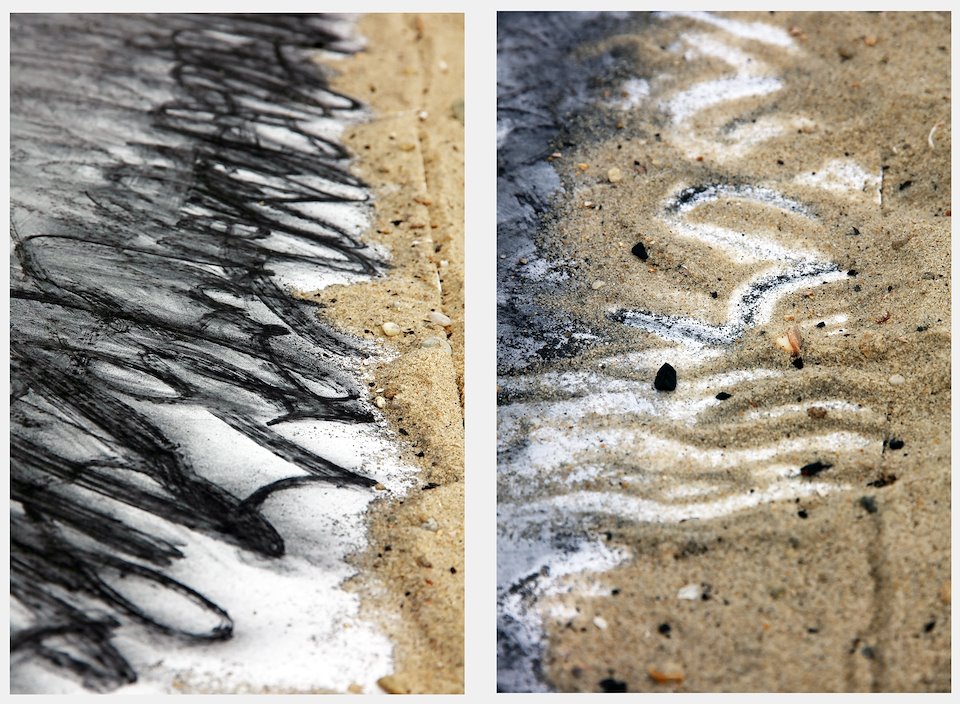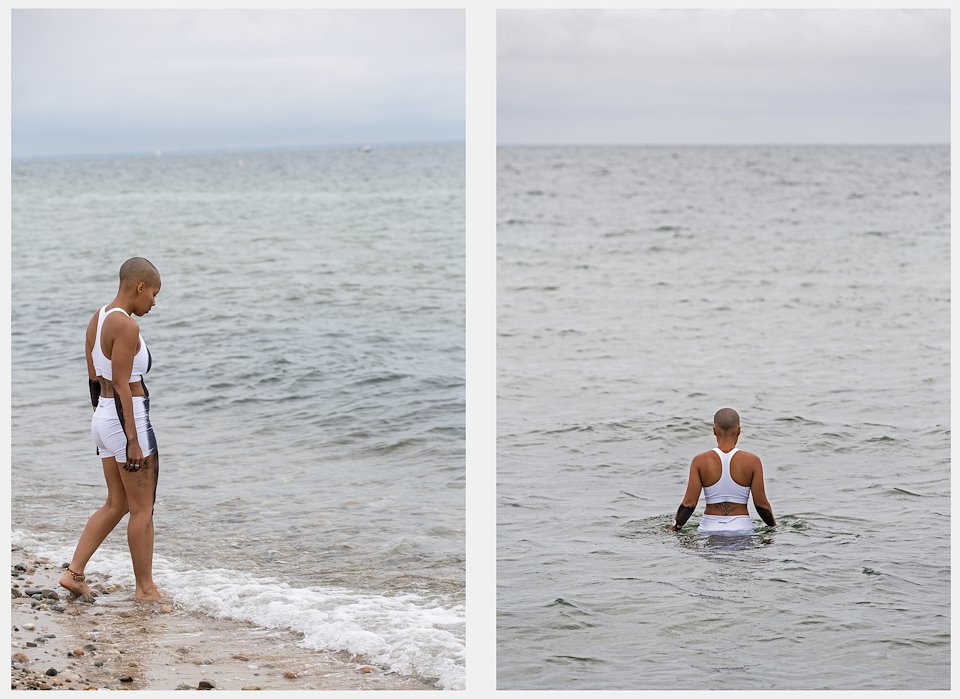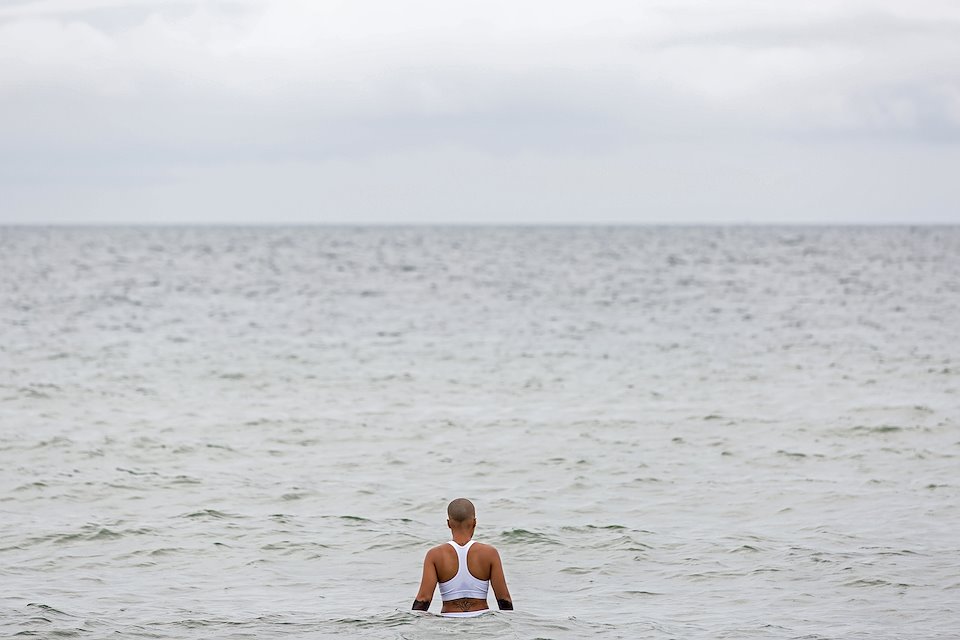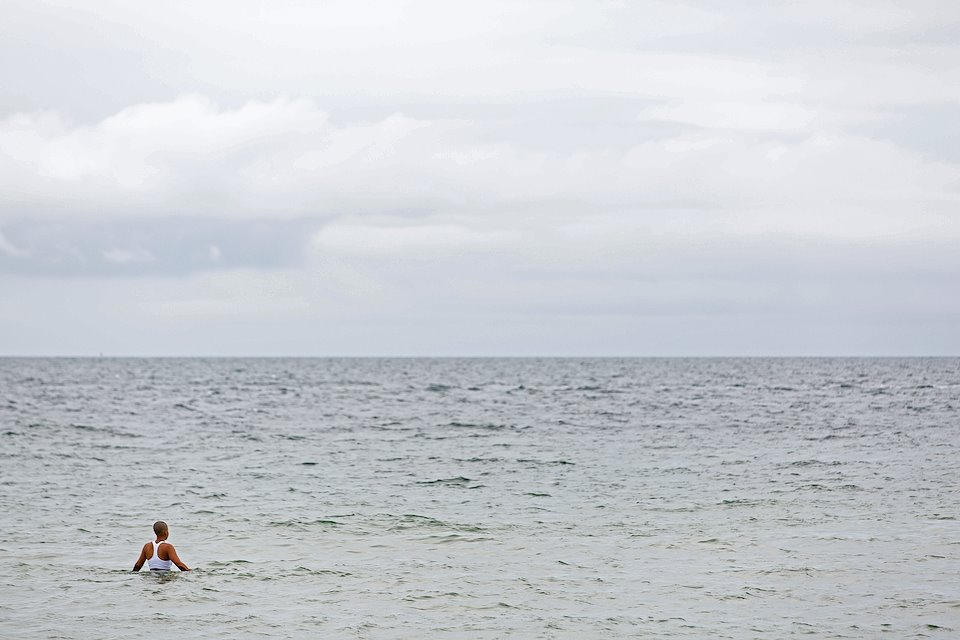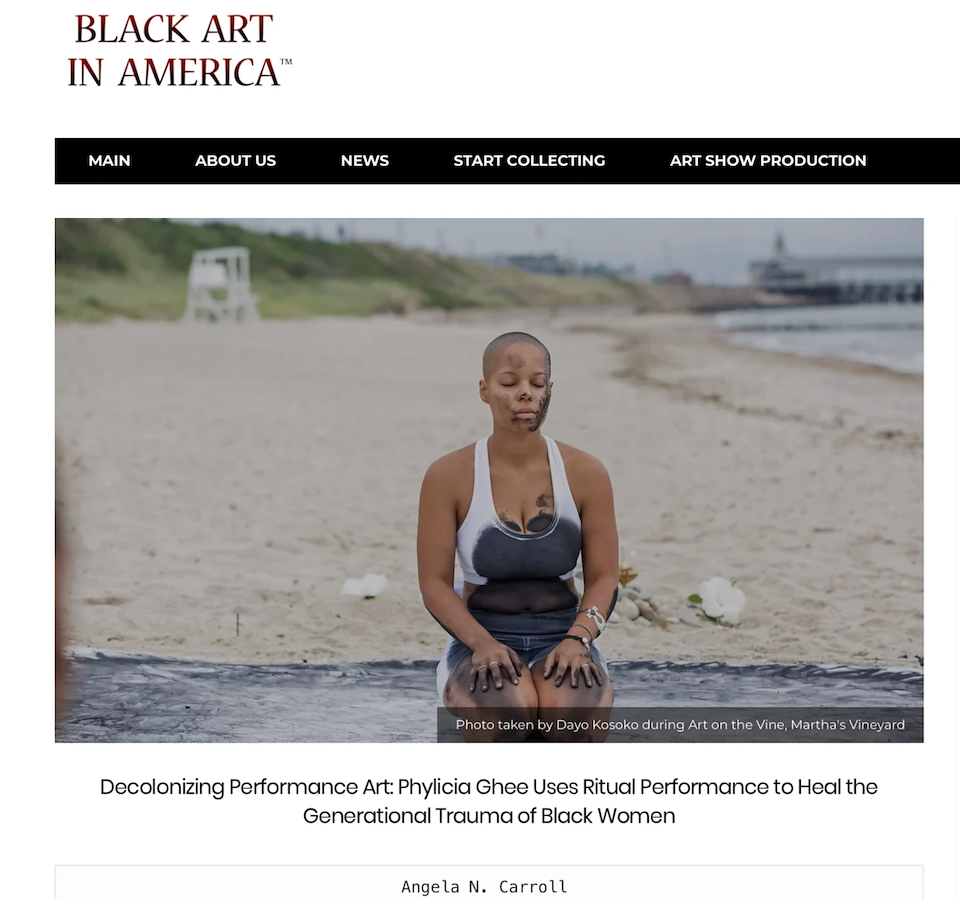 BLACK ART IN AMERICA Read the full article: https://www.blackartinamerica.com/index.php/2019/10/23/decolonizing-performance-art-phylicia-ghee-uses-ritual-performance-to-heal-the-generational-trauma-of-black-women/
INTREPID III : Martha's Vineyard
"INTREPID III"
1:56 min EXCERPT from "The INTREPID Trilogy" 46:56min, Ritual Performance, Charcoal on 9'X9' Paper
Historic Inkwell Beach
Oak Bluffs, Martha's Vineyard
I am an interdisciplinary visual artist & photographer. My work documents transition, explores healing, ritual and ceremonial rites of passage. Through the work I heal trans-generational trauma and I unearth the stories of my Ancestors, while navigating the dynamics of self-evolution and exploration.
In creating this work, I become a channel for genetic memory, and I harness the opportunity to re-write subconscious patterns of suffering passed down through my lineage; while reclaiming trans-generational wisdom & ritual practices.
INTREPID is a ritual performance series in which I am using my body to move in a spiral formation while writing a series of repeated affirmations in charcoal on a 9 by 9' sheet of paper. This ritual uses movement and repetition to build new framework in the brain and initiate new neural connections. The vision for INTREPID came during a time when I was studying dance, neural plasticity, alchemy, and subatomic particle collisions. When subatomic particles collide, they form spirals. The spiral is also an important family symbol for my grandfather. It is found in the double helix of our DNA and can be found in nature, both molecularly and galactically.
My body, never leaving the paper, slowly erases the words of the affirmations I am writing, and they begin to cover my skin. In this way, I am stepping into my intentions in a very literal way. What I write is ultimately erased, although not completely. The beginning of the spiral of affirmations can still be read faintly. This performance challenges me not only to accept the impermanence of life but also to find and connect with that which is ever present, can never be erased, and never dies. Along with my affirmations, the 9 × 9' paper holds my fingerprints and the unique markings made by my body. This paper holds a story of interconnectedness. A story of who I was and who I became. It is a portrait of myself, my ancestors, and the larger whole.
I have performed INTREPID four times over the past 5 years. The above video documents the forth performance of INTREPID, and is an excerpt from "The INTREPID Trilogy", a 46:45min film.
Video documentation of Performance:
DAVID WELCH
Voice Over:
PHYLICIA GHEE
Sound Engineer:
EVAN KORNBLUM
Drone photo:
DAVID WELCH
Detail & Exhibition photos:
PHYLICIA GHEE
Photo Documentation of Performance:
DAYO KOSOKO (The Art Hype)
| | |
| --- | --- |
| For | Art on the Vine |
| Date | 7:00 am, August 12, 2018 |