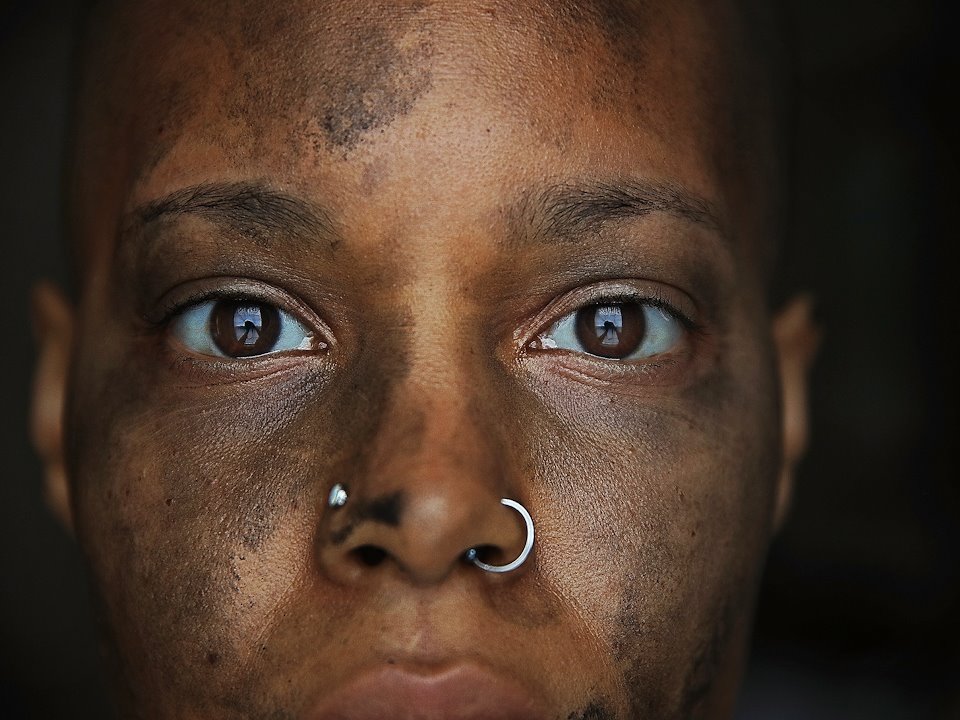 INTREPID III Self Portrait # 1, 30in X 40in
(Duratrans Film Print on a custom built Lightbox)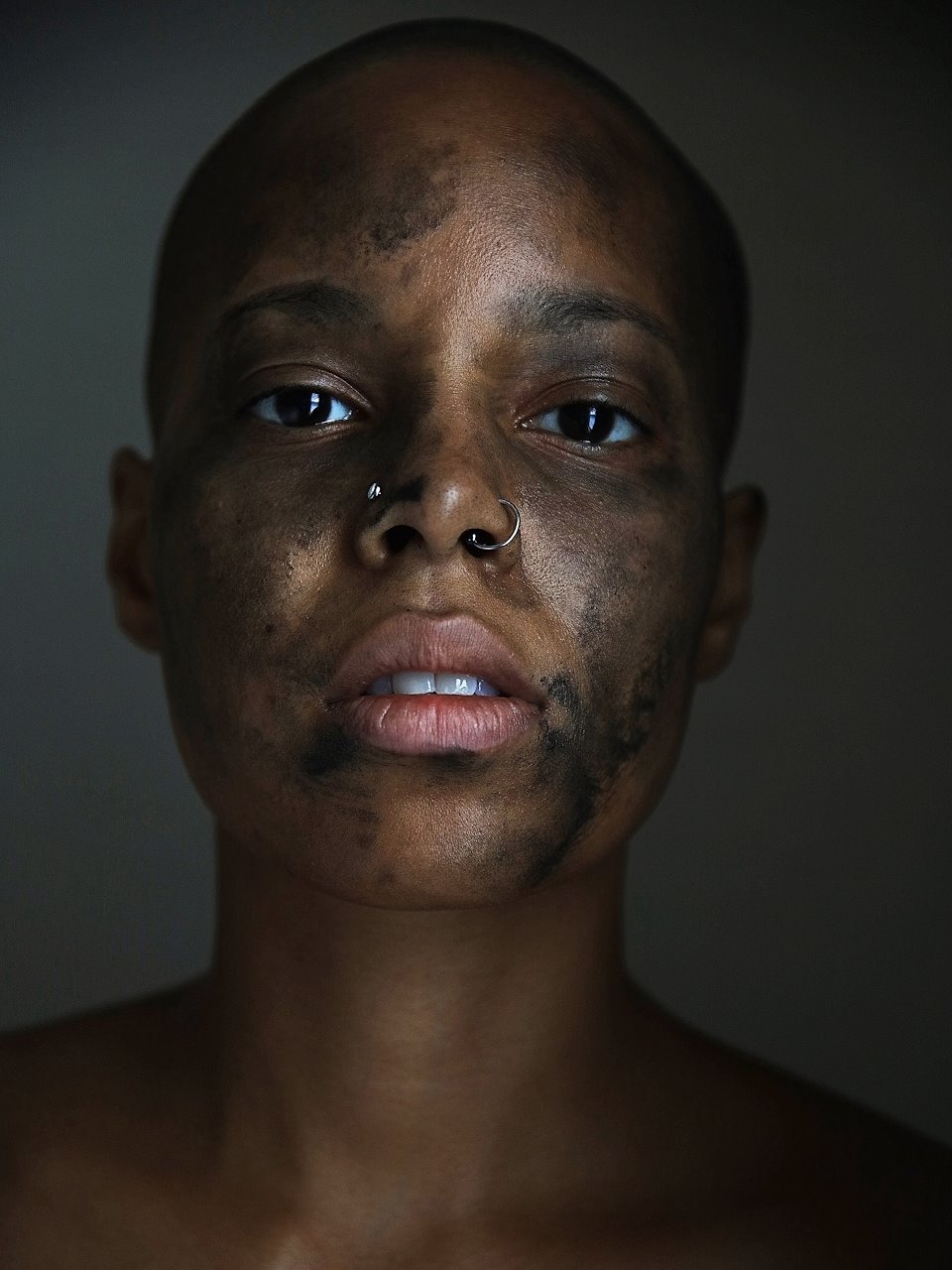 INTREPID III Self Portrait # 3, 18in X 24in
(Duratrans Film Print on a custom built Lightbox)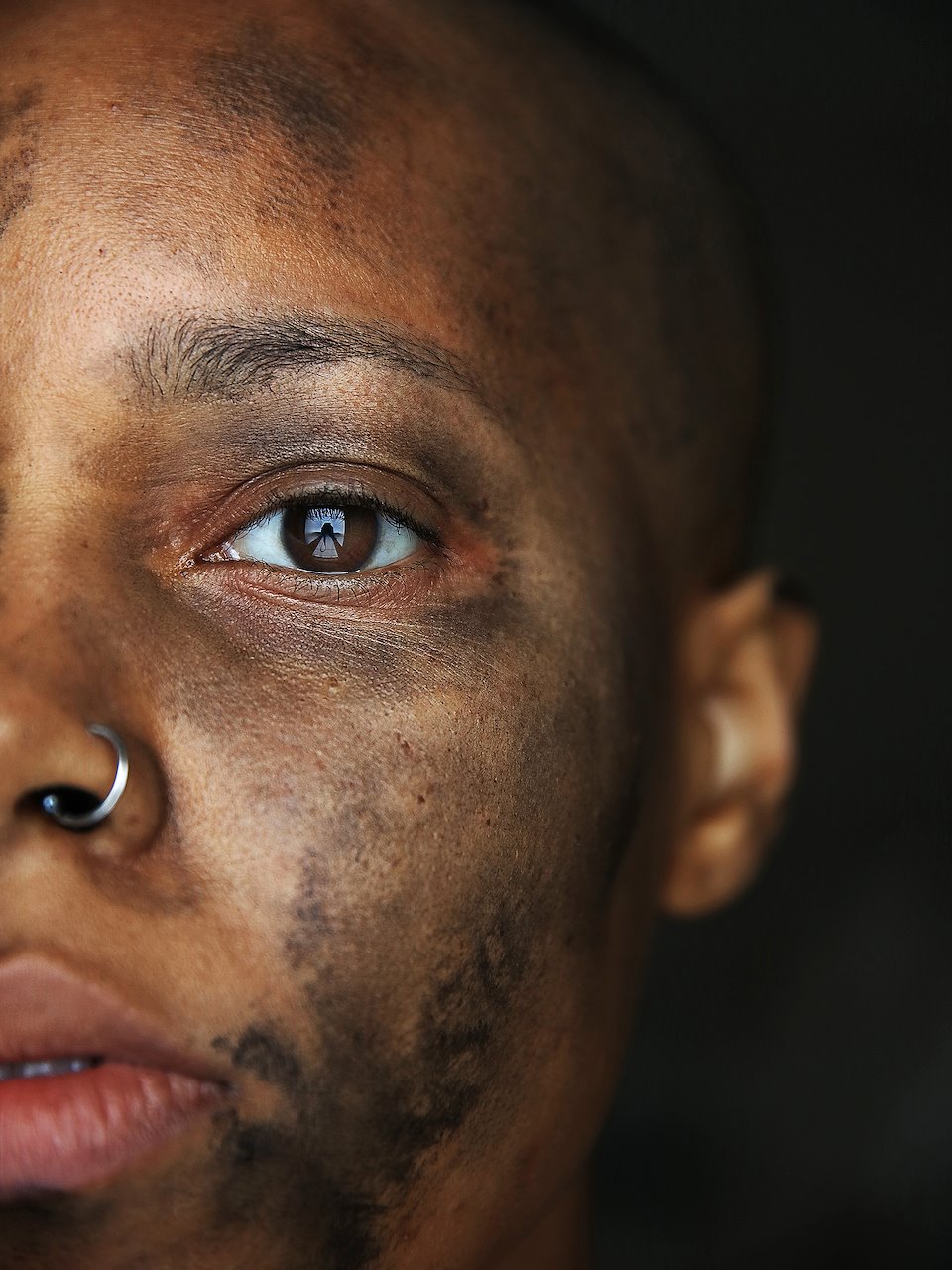 INTREPID III Self Portrait # 2, 18in X 24in
(Duratrans Film Print on a custom built Lightbox)
Duratrans prints on Lightboxes
2019 Janet & Walter Sondheim Artscape Prize Finalist Exhibition at The Walters Art Museum, June 15 – August 11th, 2019
INTREPID III - Self Portraits on Lightboxes
The exhibition at The Walters Art Museum is still currently on view! Be sure to go see it before it comes down on August 11th!
INTREPID III Self Portrait # 1
INTREPID III Self Portrait # 2
INTREPID III Self Portrait # 3
August 12, 2018, Martha's Vineyard;
Duratrans film prints on lightbox
These self-portraits were taken directly following the ritual performance of INTREPID III. A fire in my apartment three years prior to the first performance of INTREPID opened my eyes to exploring charcoal as a tool and as a residue of fire. Charcoal not only carries with it the combustive, alchemical energy of fire into the work, but it also serves as a ritual tool and purifier of water (our bodies being up to 60% water). The affirmations I write in charcoal are transcribed onto my skin.
| | |
| --- | --- |
| For | The Walters Art Museum |