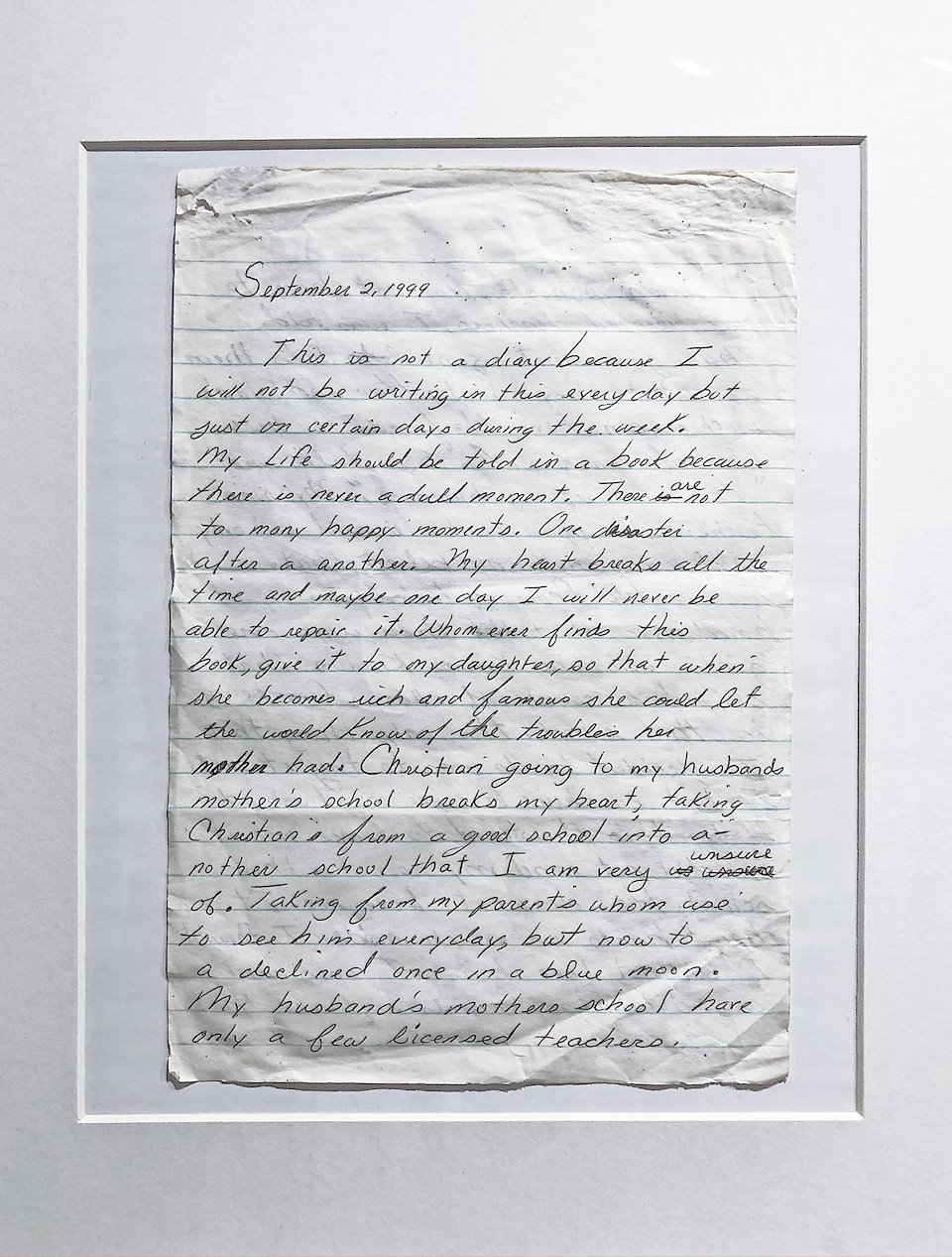 A page from my Mother's journal (September 2, 1999)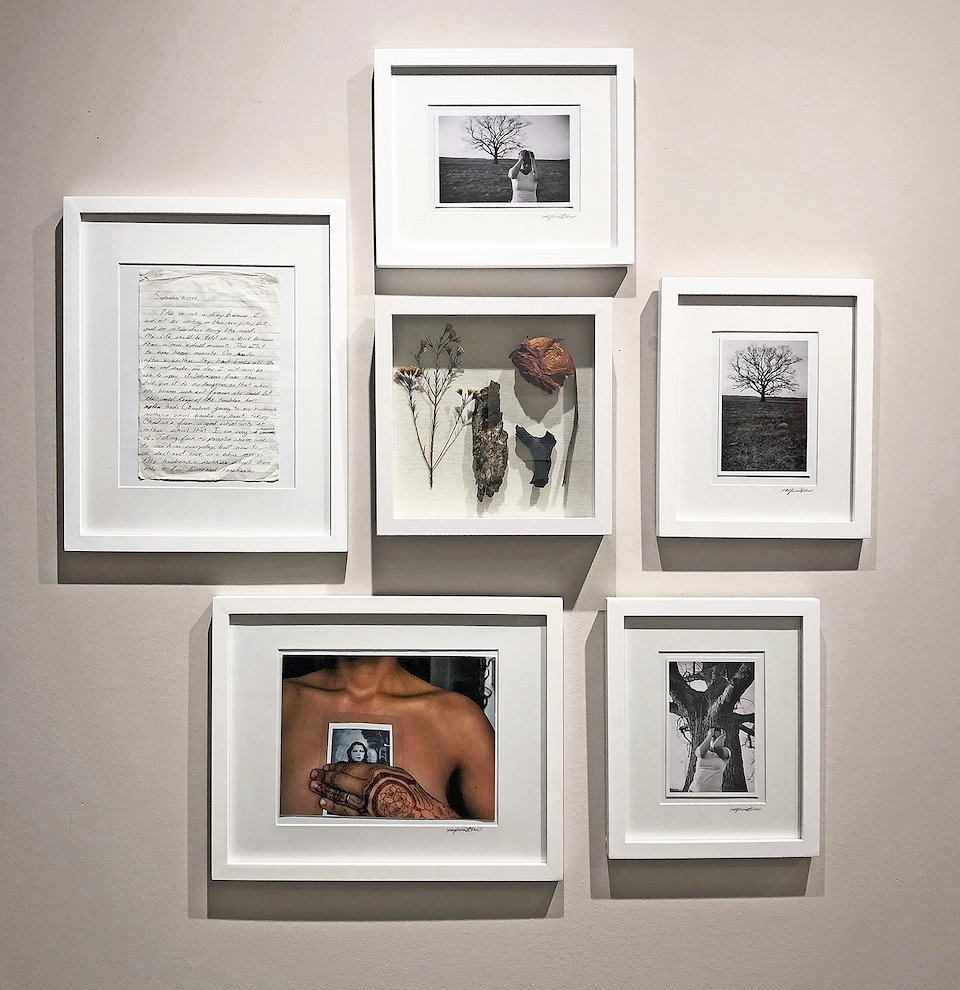 5 piece series hung salon style. Two 5"X 7" photographs, One 9"X 9" shadow box, One 6"X 9" framed handwritten journal entry (written by my mother in 1999), One 8"X 10" photograph.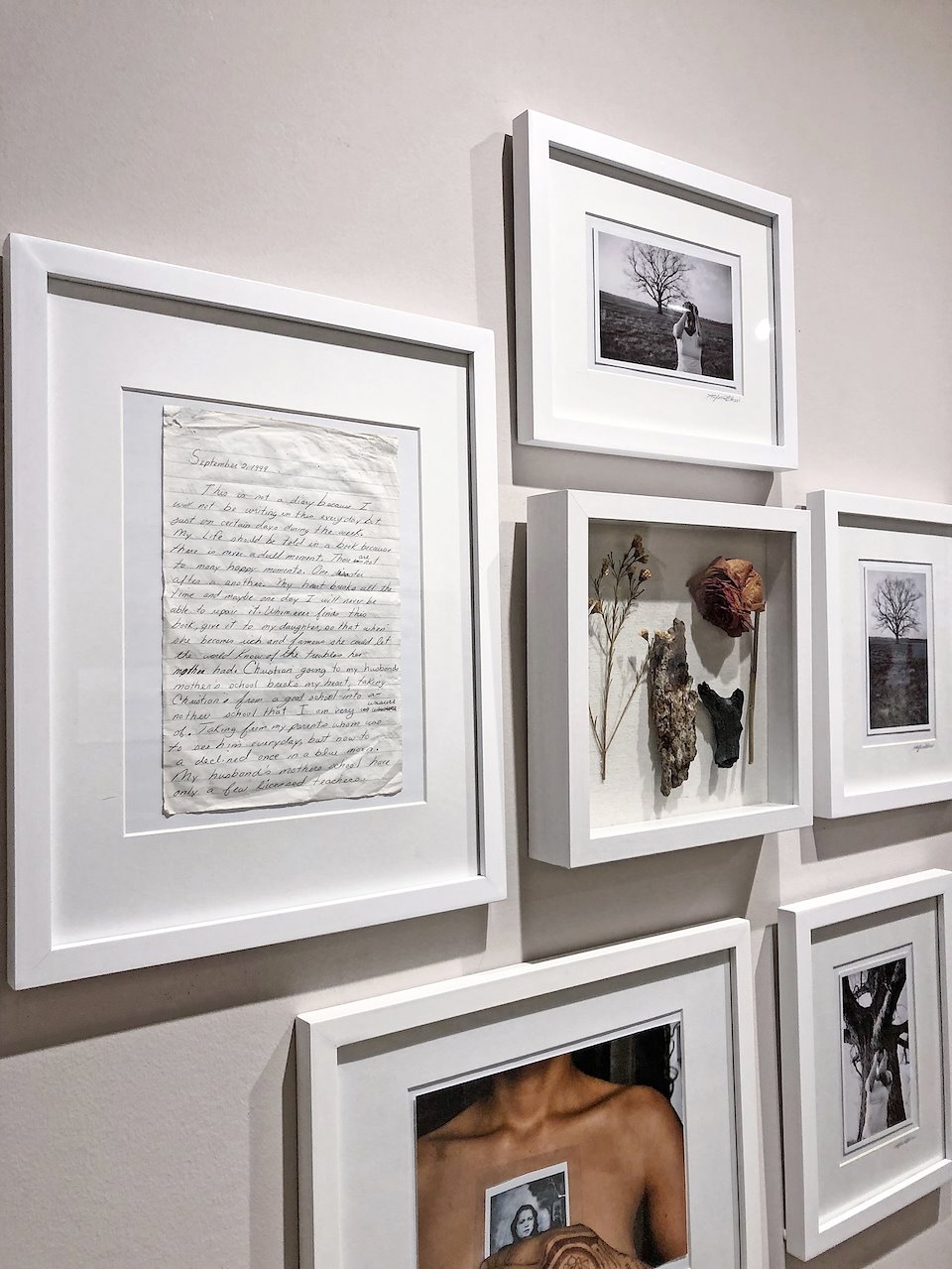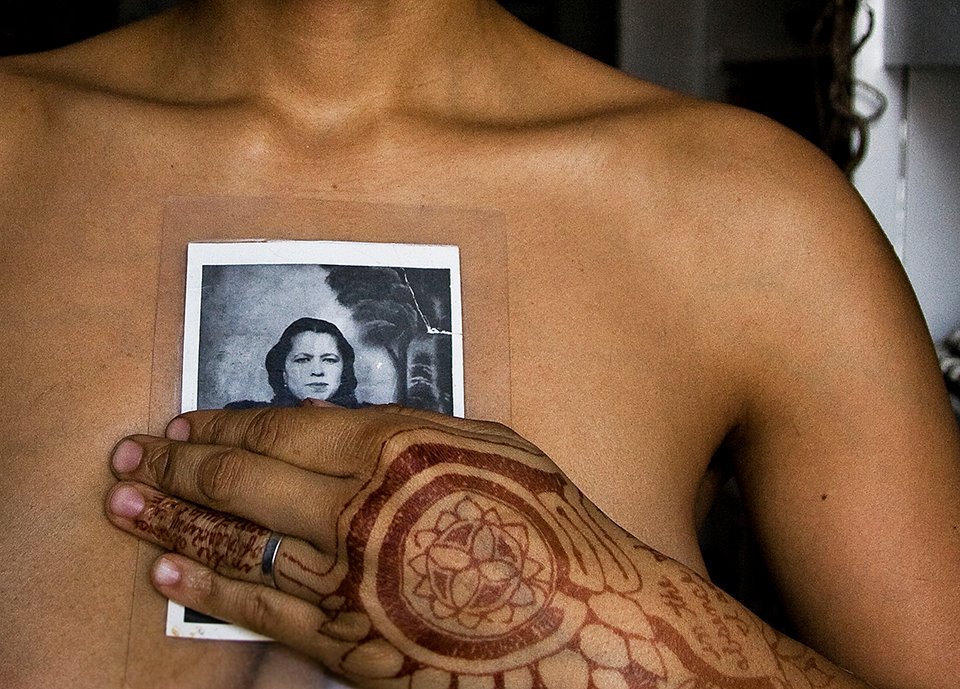 Self Portrait holding a photo of my Great Grandmother, Josephine.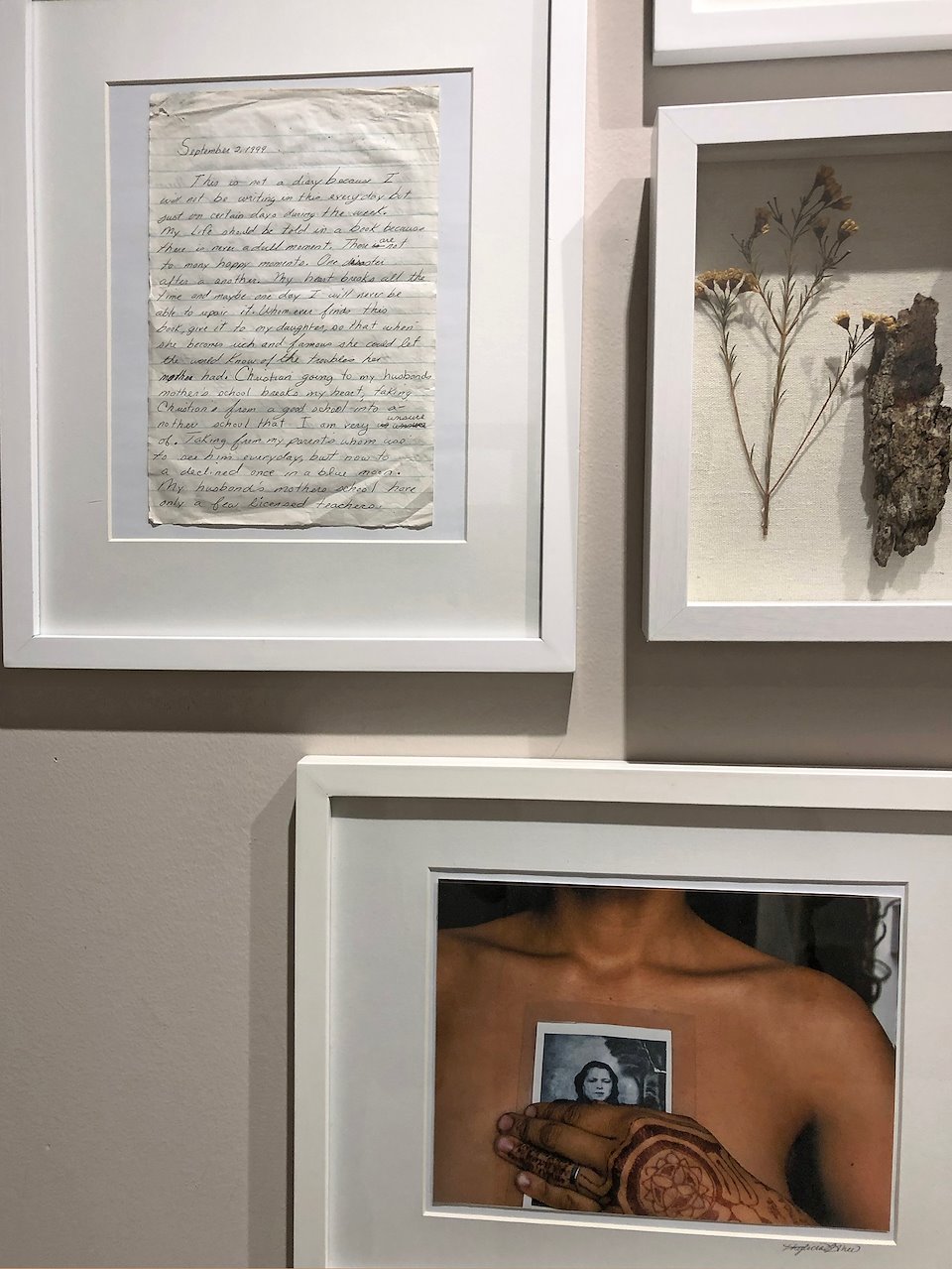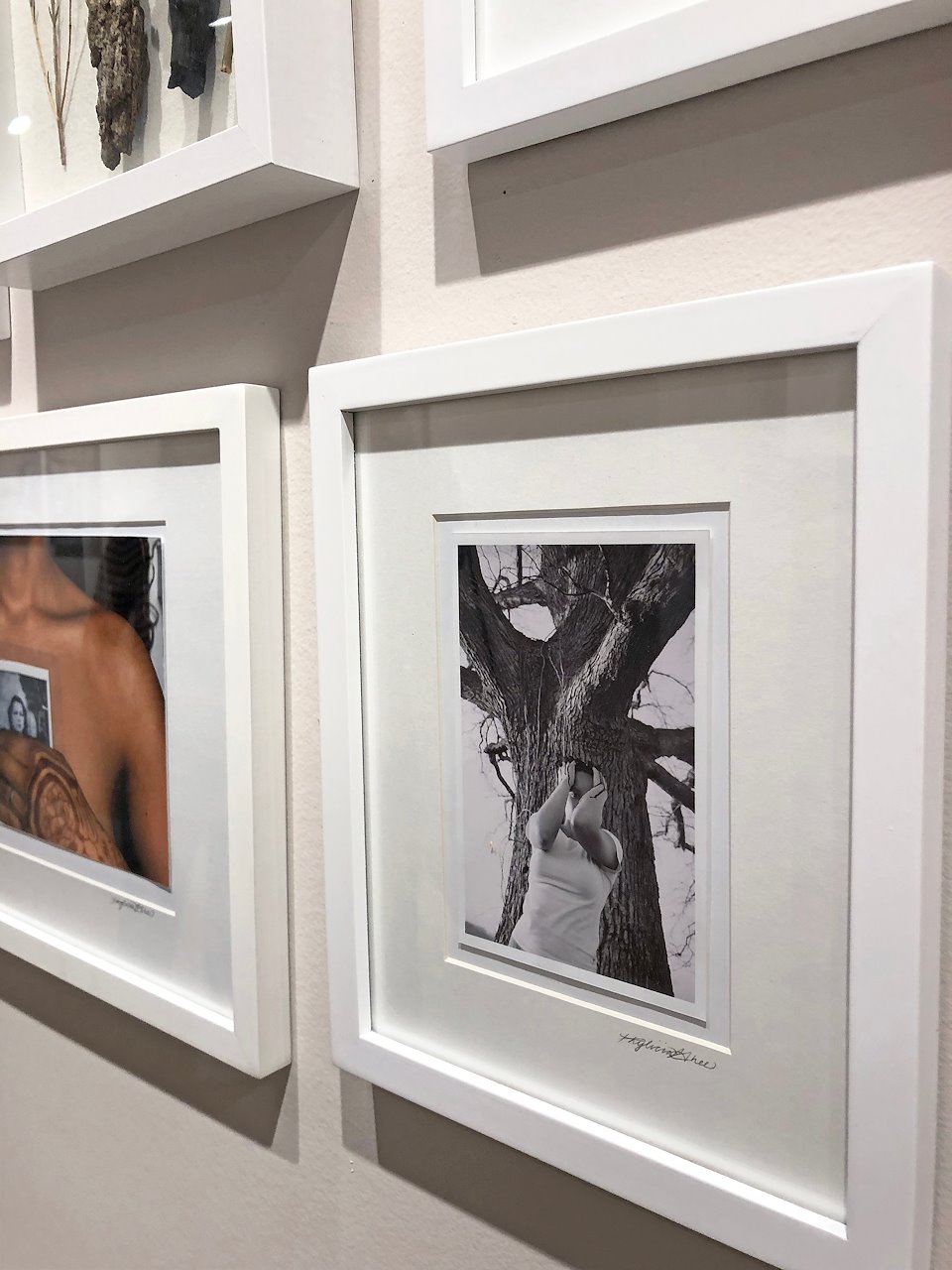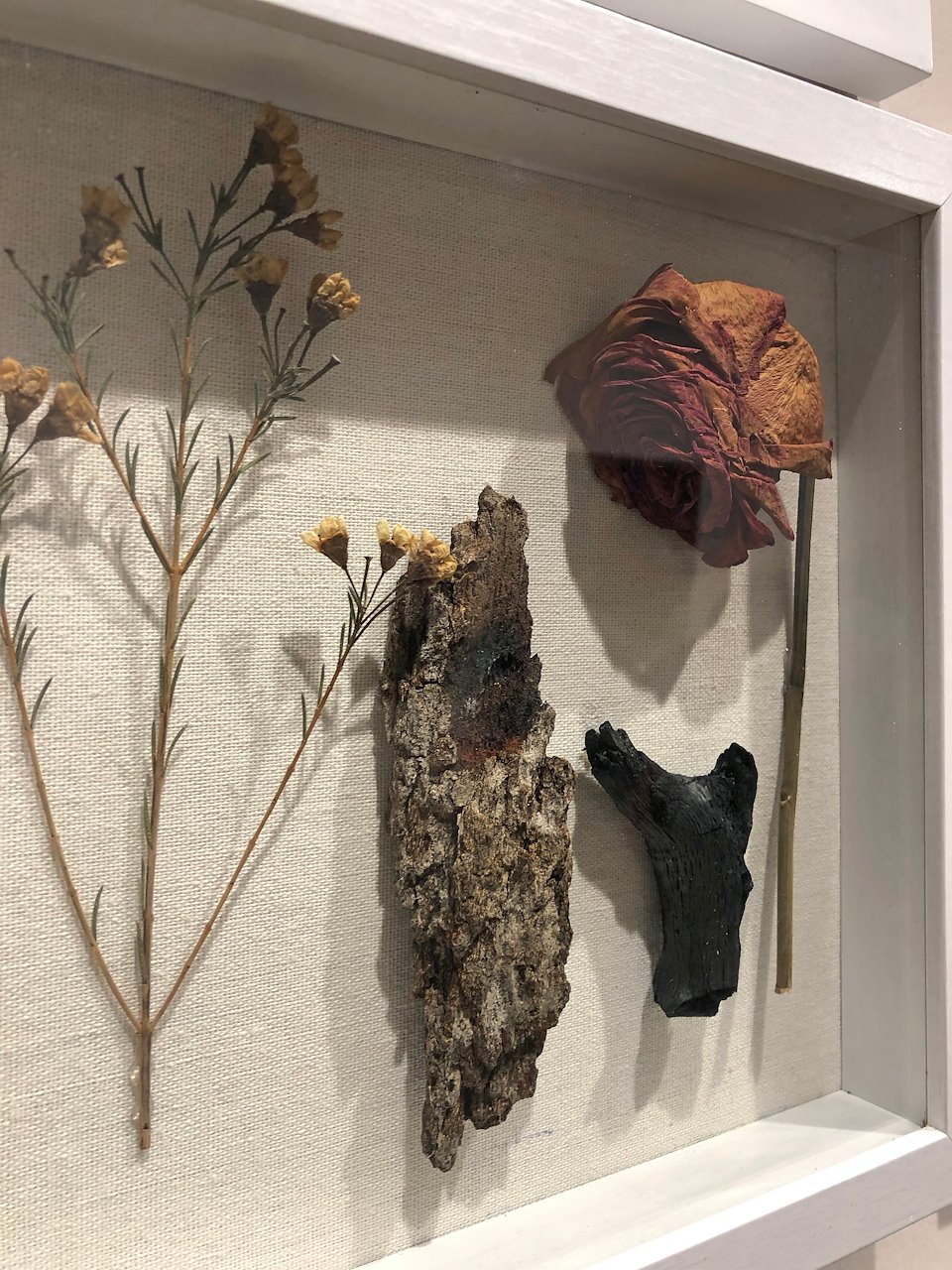 Objects of importance (charcoal I created in a fire by burning wood with handwritten notes and intentions at a special communal fire, dried rose, dried flower, bark)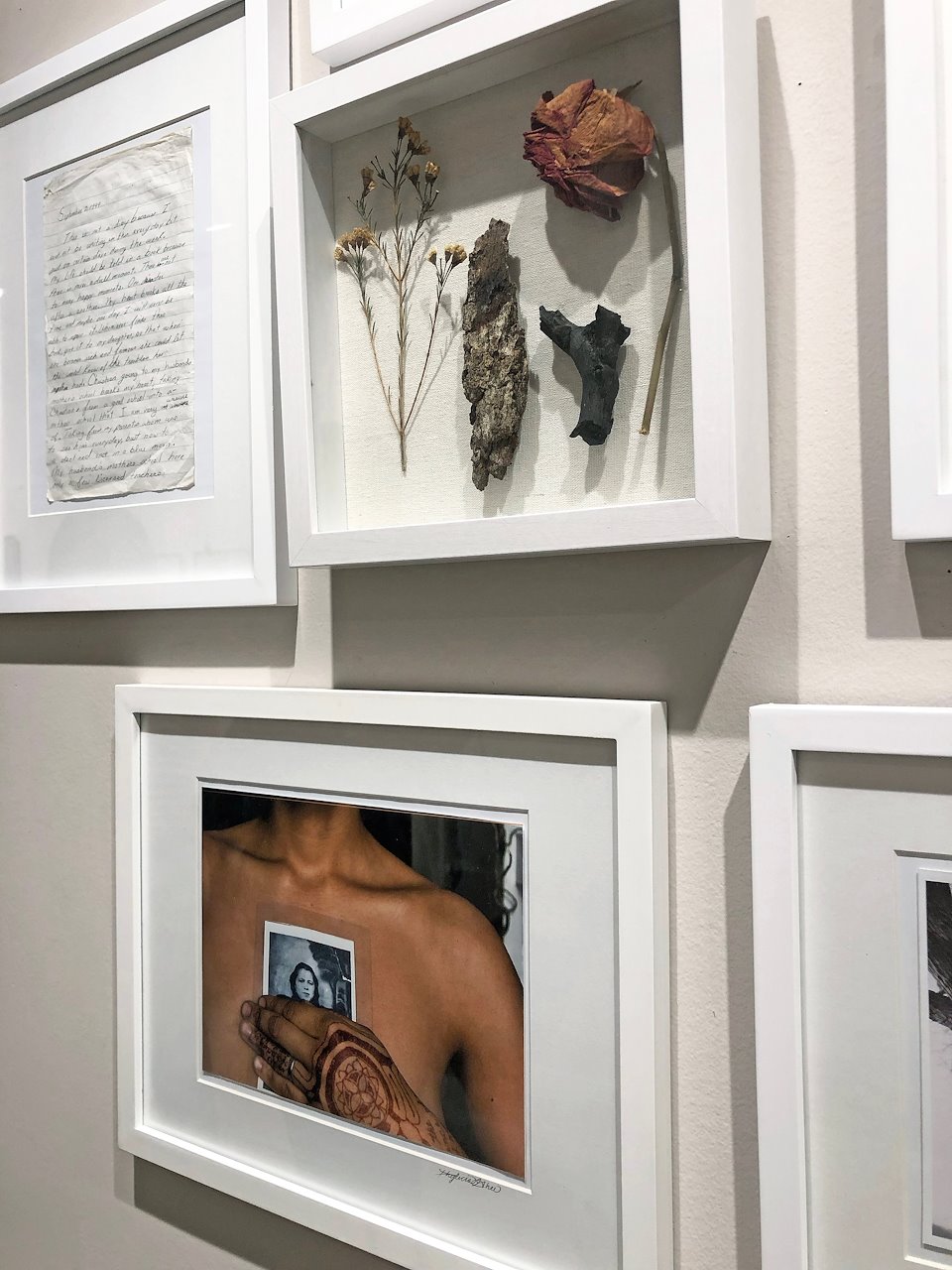 Free Me, Free Us.
"Free Me, Free Us"
Excerpt from my Mother's journal entry:
" …There are not too many happy moments. One disaster after another. My heart breaks all the time and maybe one day I will never be able to repair it."
As I heal and grow spiritually the layers of myself seem to peel back like an onion. I feel, within myself, the experiences and emotions of those who came before me. This piece documents the understanding that has developed for me as I've explored emotions and traumas that lead me back to my time in the womb; back to my mother's emotions & experiences during her pregnancy with me and throughout my childhood…back to the journeys of my ancestors, specifically my Great Grandmother.
This series documents the work that I have been doing for most of my life to find freedom from emotional suffering. Suffering that actually extends beyond me, to my mother and her mother and her mother. This series makes the profound statement that our healing is also connected in that same way. That freeing myself is freeing my mother, and her mother, and her mother…that trauma does not just live only in one lifetime, or through one generation…and neither does healing.
My work is to heal us all, both those generations behind me, and those yet to be born from my own womb. We are all interconnected. I stand on the shoulders of my Ancestors and I am empowered by this knowing.
| | |
| --- | --- |
| Date | The individual pieces themselves range from 1999 – 2016 in creation, but the series as a whole was bought together and created June 2016 |
| Type | Various Sizes. 5 piece series hung salon style. Two 5"X 7" photographs, One 9"X 9" shadow box, One 6"X 9" framed handwritten journal entry (written by my mother in 1999), One 8"X 10" photograph. |